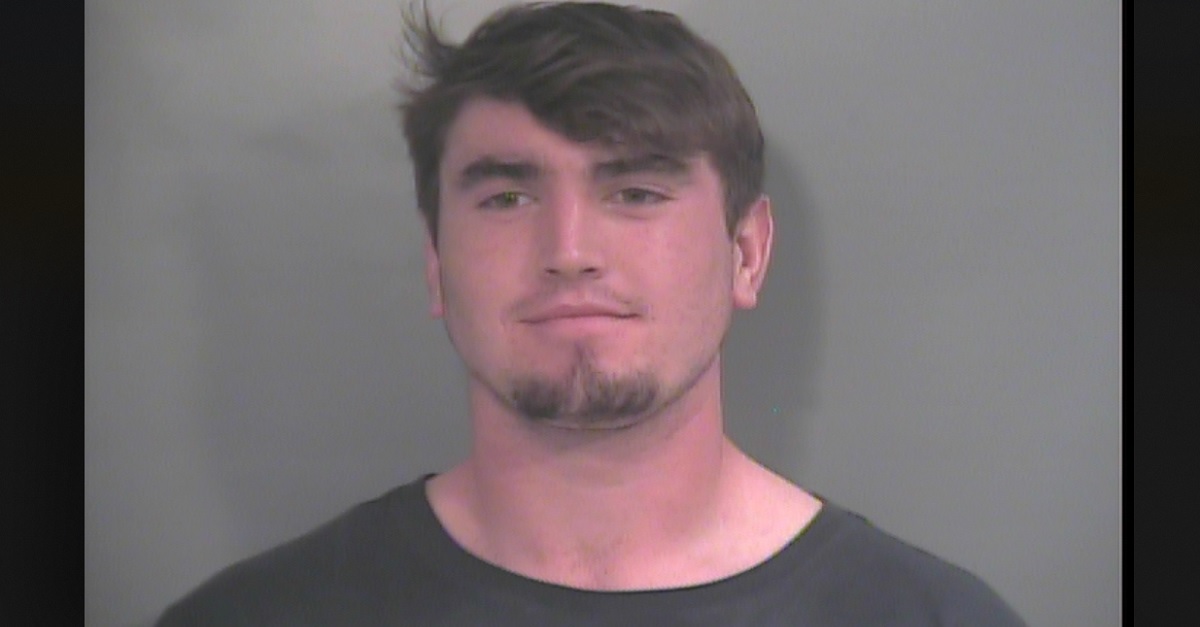 Washington County, Arkansas
Arkansas quarterback Cole Kelley was arrested Satght after his team took a 33-10 loss. Early on Sunday morning, the freshman quarterback was arrested on suspicion of driving while intoxicated and careless driving. Kelley, 20, was booked in a Washington (AR) County jail at 8:47 a.m. local time, and he will have a hearing on Monday. The booking also showed a court date for Kelley to face the charges next month.
Now he will face his discipline from the team as well as head coach Bret Bielema announced what it would be:
The arrest comes after Kelley's Arkansas team lost 33-10 to LSU on Saturday. Kelley played in a reserve role in the game, but he had been the starter for several games this season after original Razorback starter Austin Allen suffered an injury. Allen had regained the starting role this week.
Kelley, a towering 6-foot-7 and 270-pound quarterback, was a three-star recruit of the 2016 class. He redshirted the 2016 season before getting significant playing time this year thanks to the Allen injury. On the season, Kelley has thrown for 1,038 yards and eight touchdowns against four picks.
[h/t College Football Talk]