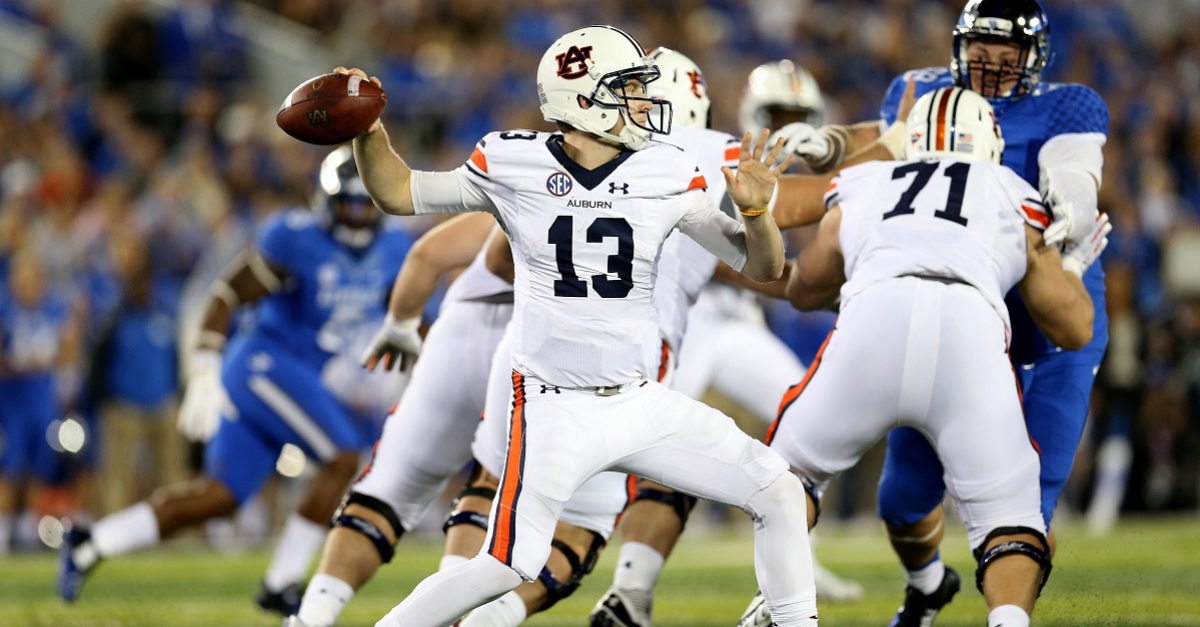 of the Auburn Tigers against the Kentucky Wildcats at Commonwealth Stadium on October 15, 2015 in Lexington, Kentucky.
Auburn's quarterback race is still fuzzy, but it looks like it is gaining clarity as spring practices roll on.
The team partook in a scrimmage on Saturday, partially inside and partially outside to due fluctuations in weather conditions. We have some results about what happened, and here is what is readily known so far.
Earlier reports were that Franklin was starting to get more reps in practices, so getting reps in the scrimmage makes sense if the coaches want to get more tape and time to fit in with the Auburn offense. It is currently unknown exactly how Franklin did, but he had at least one memorable play.
Auburn still has a long way to go before naming a quarterback, and we will see a lot more when we get to Auburn's annual spring game in two weeks on April 9. However, if this scrimmage is any indication, then we know this: it appears to be an even competition between Franklin, Sean White, and Jeremy Johnson. However, Franklin appears to be to be on the rise and he might even have a chance as starting for the Tigers come September 3 against Clemson.