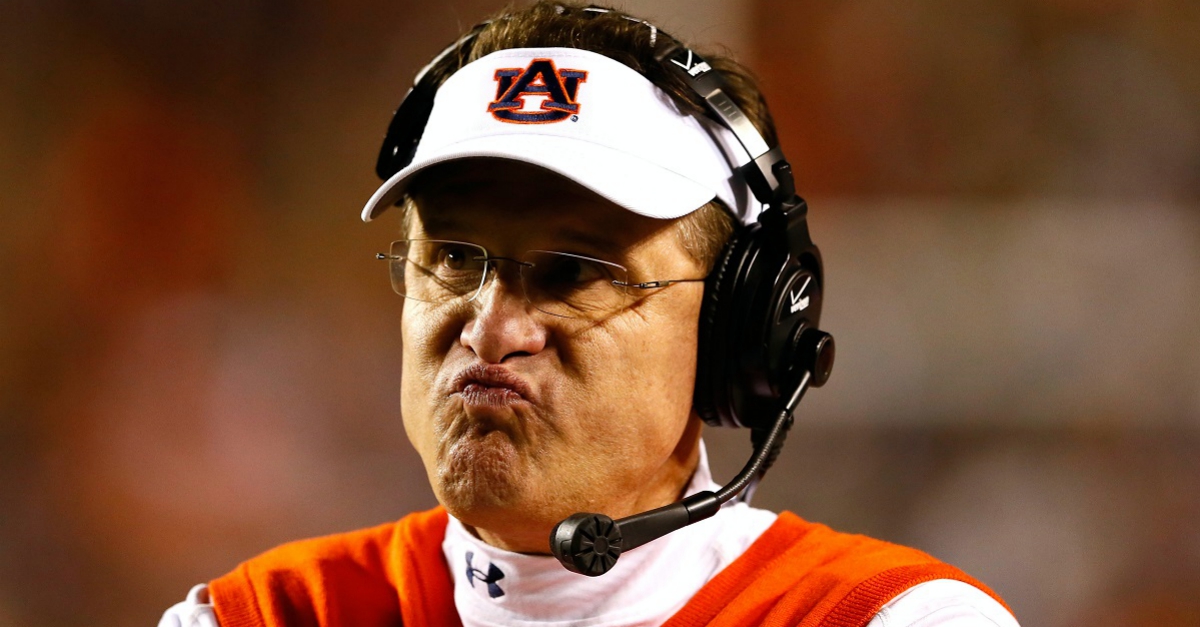 Kevin Cox/Getty Images
AUBURN, AL - NOVEMBER 08: Head coach Gus Malzahn of the Auburn Tigers reacts during the game against the Texas A&M Aggies at Jordan Hare Stadium on November 8, 2014 in Auburn, Alabama. (Photo by Kevin C. Cox/Getty Images)
Auburn defensive tackle Antwuan Jackson is attempting to transfer away from the school, but he is now having some complications after Auburn has denied a request to lift restrictions on his transfer.
Jackson said two weeks ago that Auburn was blocking his transfer to SEC schools, teams on Auburn's 2017 schedule…. and Ohio State.
Jackson had an issue with Auburn blocking a transfer to Ohio State, and attempted to appeal the decision. However, according to 11Warriors, Jackson had his appeal denied.
Following the ruling, Jackson took to Twitter to call the restriction "unfair".
Jackson originally told the The State that the school is blocking his transfer to those several schools, but that he was confused when Ohio State was included on the list.
?My question was: Why are they blocking Ohio State for no reason?? Jackson said. ?They just put Ohio State on there for no reason. My question to them is why are they blocking me from a Big Ten school when they don?t have anything to do with Big Ten schools? Why didn?t they block me from Michigan or Indiana or any other Big Ten school? Why would they do that immediately??
Per The State, Jackson will explore going to a junior college for a year, after which he will be allowed to transfer to any school where he is able to academically qualify.
Jackson is a former four-star recruit of the 2016 class, where he was ranked Top 50 overall. He originally picked Auburn over Ohio State and South Carolina.