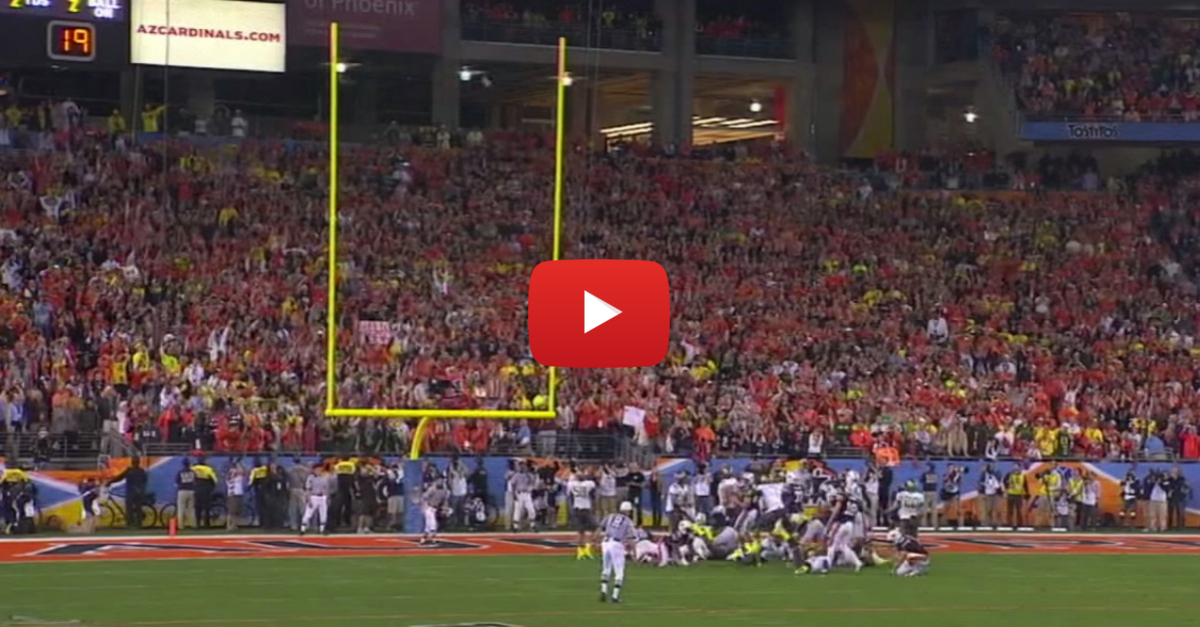 Everybody get excited! … for a game that will take place four years from now.
Auburn and Oregon recently announced that they will face each other in the 2019 Advocare Classic kickoff game in Arlington, TX. The game will be a rematch of the 2011 BCS National Championship Game, which Auburn won 22-19. Auburn wasted no time in using that game to release a hype video, which showcased Wes Byrum's game-winning 19-yard field goal as time expired.
More news on the game's announcement can be found here.