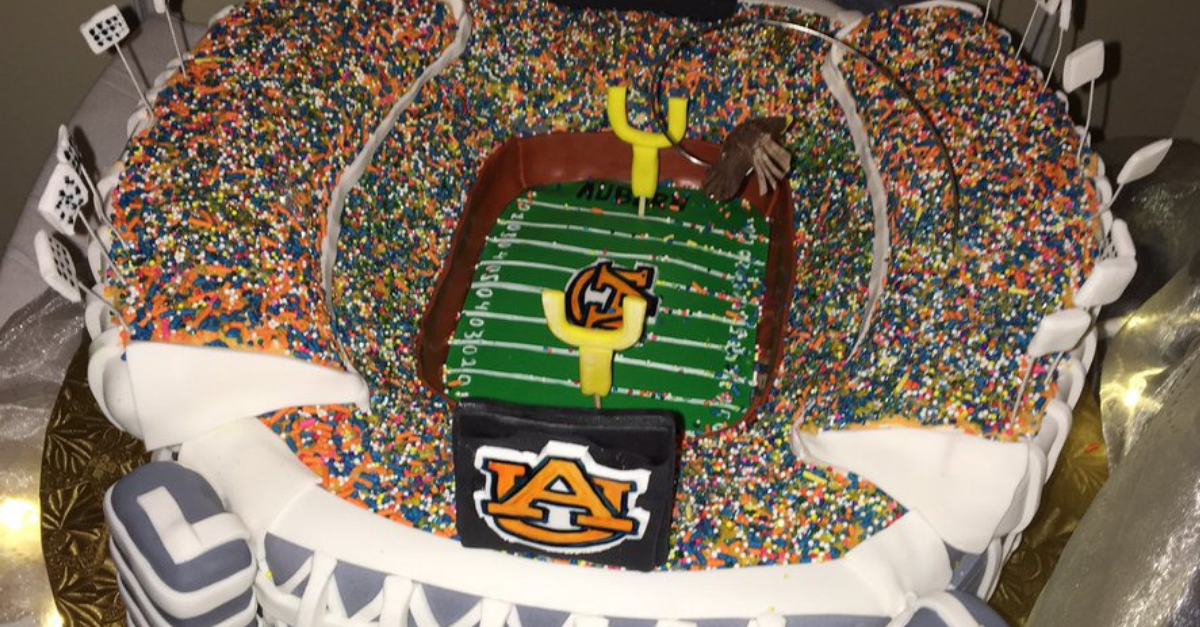 Twitter: @secfballfanny
There are some fantastic groom's cakes over the past few years, but this one might top the rest.
An Auburn fan who was married in Florida got possibly the best cake we've ever seen — a replica of the stadium with an iPhone replaying the 2010 BCS National Championship game, a 22-19 win over Oregon.
Let's see another Power 5 conference top that!
This post was originally published on May 24, 2016.