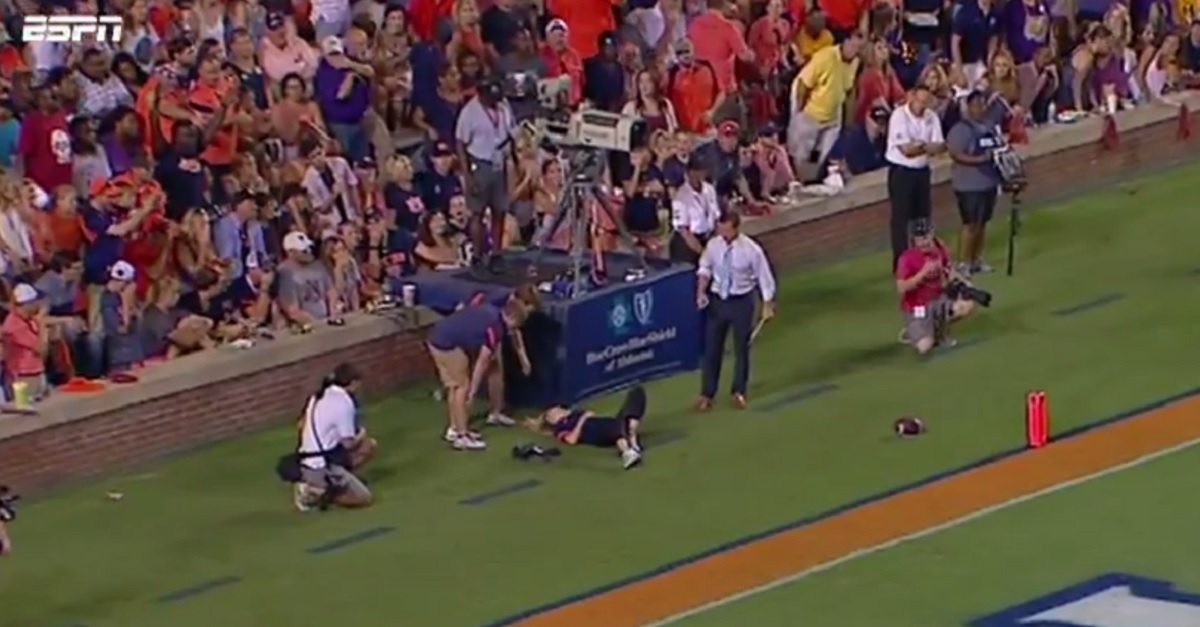 Back in September of 2016 during the Auburn vs. LSU game, one photographer and Auburn alum was caught on camera getting hit right in the face while trying to reel in a kick-off that went out of the endzone.
Here is the video from the incident:
Ashley Ward, the Auburn alumna who got hit in the face by the football, appeared on Tosh.O to get her own "web redemption" months after the incident went viral.
War didn't hold back as to what she though of the Alabama Crimson Tide, though.
Perhaps the most interesting part of the segment was Ward revealing why she was trying to catch the football in the first place.
Via SEC Country:
"Ward also told the story of why she was trying to catch the kickoff in the first place.

"I made a bet with the managers on the football team that I'd be able to catch the ball," she said. "The kicker for Auburn (Daniel Carlson) kicks it to the same spot, every time. So I sat there and waited for it."
It's definitely cool to see Ward be a good sport about the whole ordeal.