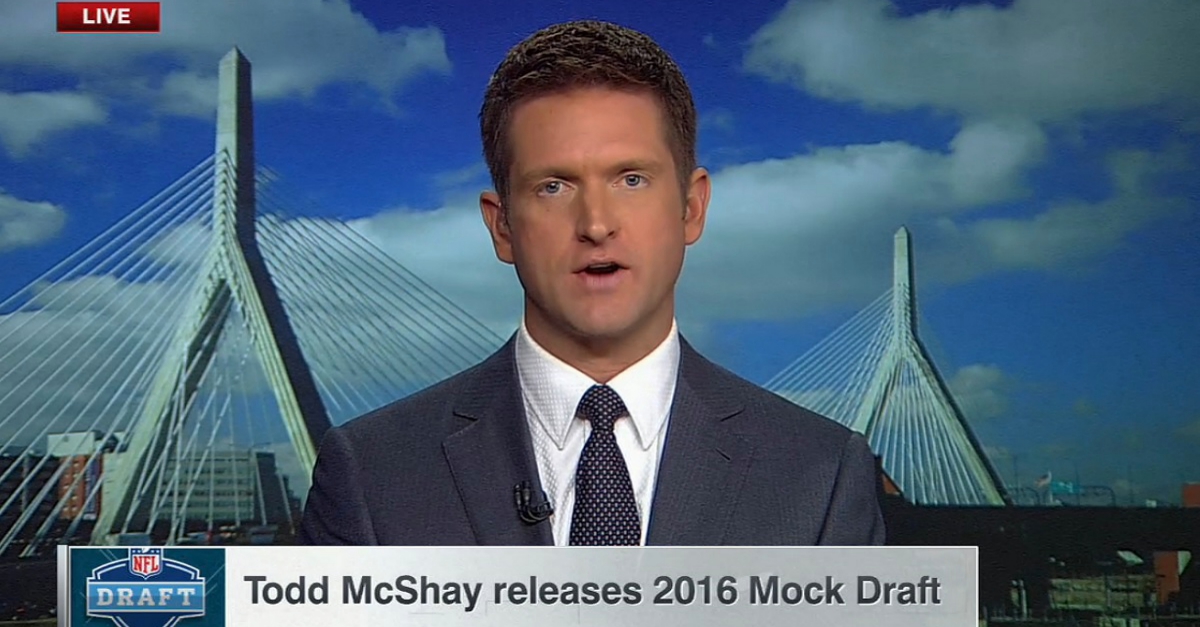 This is another good example of why you should be very wary about what you post to the Internet.
Auburn wide receiver Duke Williams was dismissed from the program on Monday night, allegedly due to events involving a fight at a night club. After the dismissal, ESPN's Todd McShay took to Twitter to essentially say that he never got the hype surrounding Williams.
In some sense, the tweet was McShay rubbing salt on the wound, making it clear that he thought Williams' dismissal was worth it because he didn't get the hype.
The problem for McShay? His tweet was not accurate; he did see the hype in Williams.
McShay says he didn't "get" the first-round buzz surrounding Williams, but as one Twitter user points out, McShay totally did. Not only did McShay have Williams as a first-round talent, but he had Williams going as high as No. 8 in his 2016 Mock Draft that was released back in May. For those that don't have ESPN Insider, here's what McShay said then.
So much for "we never saw it", huh?
[h/t SBNation]