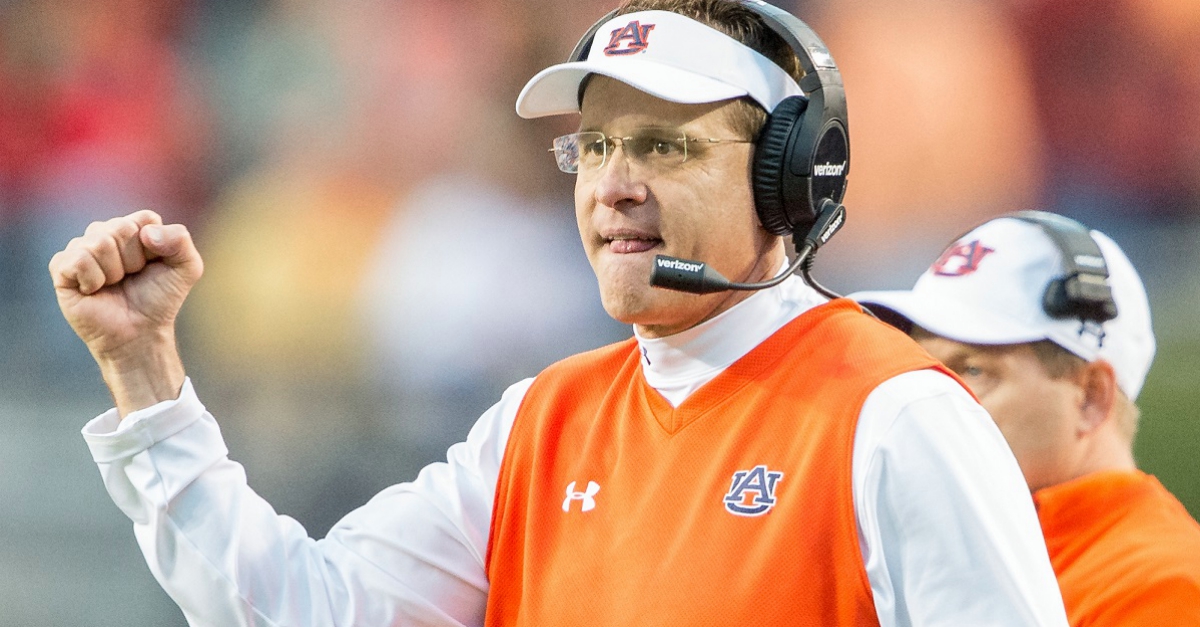 Michael Chang/Getty Images
It's official!
Former five-star recruit and Baylor transfer Jarrett Stidham was officially named Auburn's starting quarterback on Monday by Auburn head coach Gus Malzahn.
Stidham beat out incumbent starter Sean White, who had been the team's on-again, off-again starter for the past two seasons as the team dealt with injury issues at quarterback. White had performed well when he was healthy, but Stidham projects to be a star and the proof was there when he made short appearances for Baylor back in 2015.
Stidham left Baylor last summer after the school fired Art Briles amid the still ongoing sexual assault scandal. In his freshman season with the Bears in 2015, Stidham accumulated 1,265 passing yards and 14 total touchdowns in 10 total games and three starts.