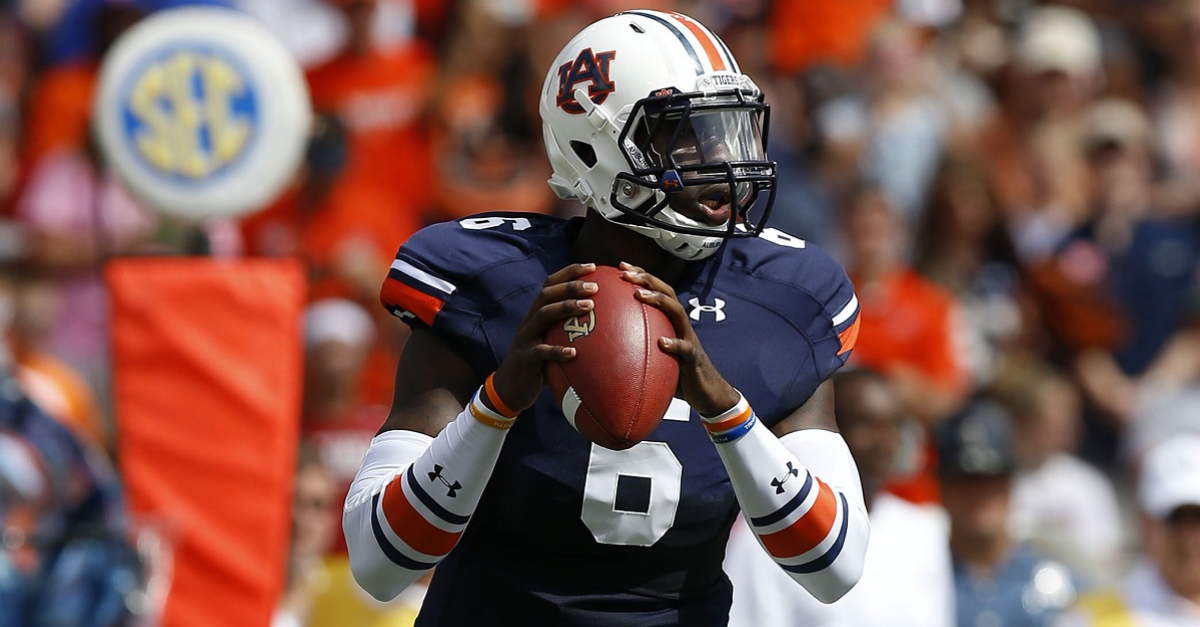 Mike Zarrilli/Getty Images
AUBURN, AL - AUGUST 30: Quarterback Jeremy Johnson #6 of the Auburn Tigers drops back to pass during the game against the Arkansas Razorbacks at Jordan Hare Stadium on August 30, 2014 in Auburn, Alabama. (Photo by Mike Zarrilli/Getty Images)
Former Auburn quarterback Jeremy Johnson has reportedly signed with the Peach State Cats of the American Arena League, according to AL.com.
Johnson went undrafted following his final season at Auburn in 2016. He threw for 2,224 yards, 20 touchdowns and 11 interceptions, while also rushing for 210 yards and nine scores in 30 career appearances with the Tigers.
The former preseason Heisman favorite had a minicamp tryout with the New York Giants last summer and was reportedly interested in exploring an overseas basketball career. He also returned to his high school, Carver-Montgomery, as an assistant coach last month, according to AL.com.
Peach State will kickoff its 2018 season against the Carolina Cowboys on March 24.