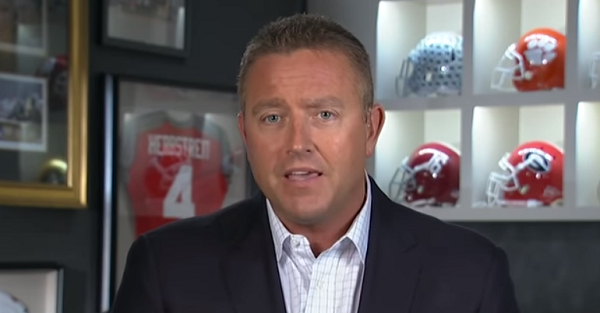 ESPN/YouTube
ESPN/YouTube
If Kirk Herbstreit gets his way, ESPN's College GameDay will broadcast live from the Iron Bowl for the final weekend of the regular season.
Herbstreit responded to a fan's tweet asking if the GameDay crew planned on traveling to Auburn for next week's matchup against Alabama with, "sure hope so."
Auburn is coming off a 40-17 upset of then-No. 1 Georgia, which helped the Tigers jump to No. 6 in the AP Poll and, coincidentally, rival Alabama reclaim its No. 1 overall ranking, at least in the AP Poll.
The Tide was originally considered a double-digit favorite during last week's opening line, but have dropped to a 3-point favorite following the Tigers' big win on Saturday.
Alabama has won each of the last three annual meetings between the two teams, with Auburn's last victory coming off the "Kick 6" touchdown in 2013.