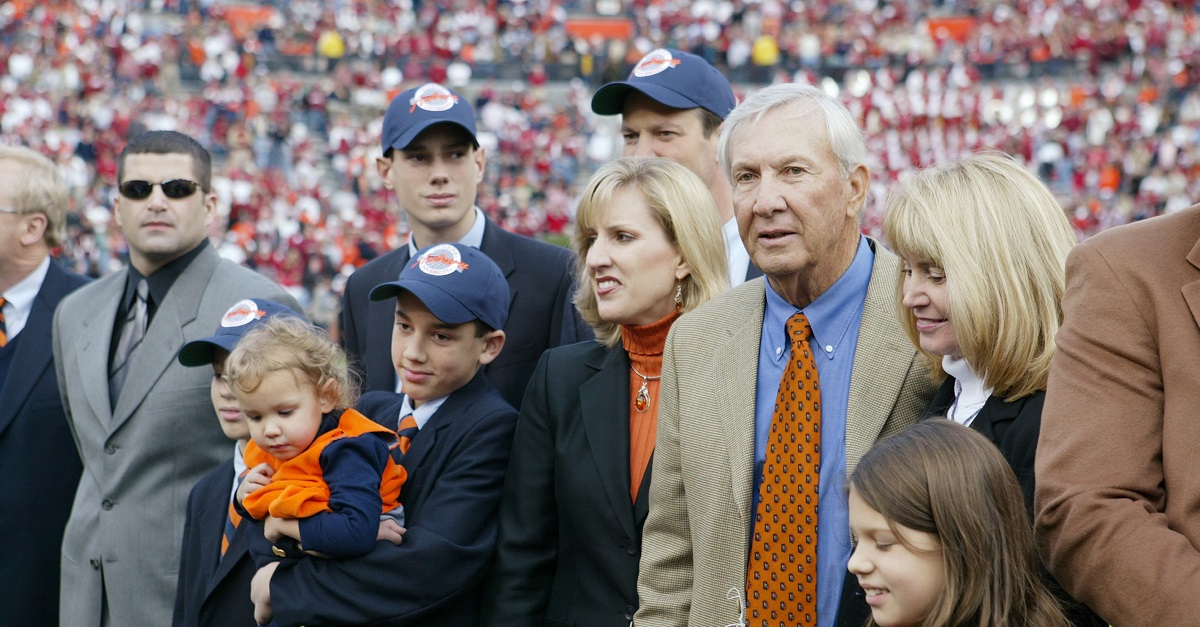 Chris Graythen/Getty Images
AUBURN, AL - NOVEMBER 19: A ceremony honors former Auburn Tigers head coach Pat Dye for his induction to the College Football Hall of Fame during the game against the Alabama Crimson Tide at Jordan-Hare Stadium on November 19, 2005 in Auburn, Alabama. The field at Jordan-Hare Stadium was also christened Pat Dye Field. Auburn defeated Alabama 28-18. (Photo by Chris Graythen/Getty Images)
Comparisons are tough in college football, especially when freshman are on the receiving end of them.
You just never know how things will end up shaking out. Much like it's hard to make the transition from college to the NFL, the transition from high school to college is tough — even tougher. At least in college, you're playing against mostly scholarship athletes. In high school, the competition is usually scarce. You've got five-star linebackers playing on the same front seven as the class clown, so it makes that transition from star recruit to freshman player a bit more drastic.
Don't tell that to former Auburn coach Pat Dye, though, because he's going all-in on freshman quarterback Malik Willis — and the Tigers haven't even played a single game yet.
Recently speaking on ESPN Radio, Dye compared Willis, a 6-foot-1, 202-pound freshman quarterback from Atlanta, Georgia, to recent national champion and first round NFL Draft pick Deshaun Watson.
Watson, who was just drafted by the Houston Texans No. 12 overall, spent three seasons at Clemson, racking up 10,168 yards and 90 touchdowns through the air while rushing for 1,934 yards and 26 touchdowns. He was a Heisman Trophy candidate for the Tigers and was also a major piece — if not the main player — of Clemson's national championship run.
Willis is a former three-star recruit, ranked as the No. 21 athlete in the 2017 class, according to the industry generated 247Sports Composite. He wasn't even Auburn's top 2017 commitment, but apparently, he's made a big enough impact in the plains to elicit such a response from the former coach.
That's a lot of pressure for a young player. Luckily for Willis, former Baylor quarterback Jarrett Stidham is expected to run the show this year so Willis will have plenty of time to get adjusted to life as a college football player.
He'll also have plenty of time to get adjusted to the high expectations.