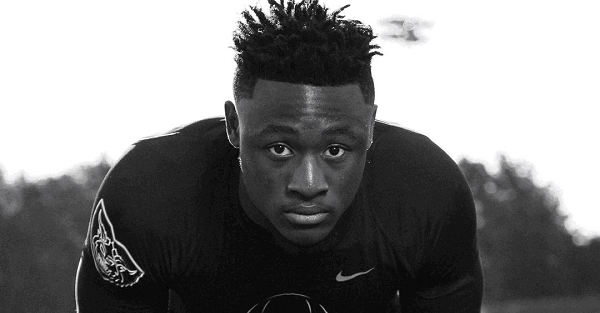 Twitter/Owen Pappoe
Twitter/@opfreak15
With the way Kirby Smart and the Georgia Bulldogs have been recruiting, many have expected five-star 2019 linebacker Owen Pappoe to stay "home" in eventually landing in Athens. The talented junior hails from nearby Grayson (Ga.) and, given that he is a top-10 national prospect in the backyard of the Bulldogs, that makes complete sense.
Still, Benjamin Wolk of SEC Country brings word from Pappoe that a recent visit may have triggered something in favor of the Auburn Tigers.
"Auburn is most definitely in it now. After this visit, my head's just spinning. Just getting to talk to the players, getting to talk to coach T-Will more in-depth out of any time I've visited Auburn. If I had to say three schools right now, I'd say Auburn, Georgia and Clemson."
Pappoe, who stands 6'0 and 211 pounds, ranks as the No. 1 outside linebacker prospect in the country according to the 247Sports composite. While there is plenty of time for movement in those rankings given the distance between now and 2019 signing day, Pappoe's talent is real and everyone is in the mix for his commitment.
The 247Sports Crystal Ball still leans heavily in favor of Georgia at the moment but, even with the presence of Clemson as well, Auburn seems to be firmly in the mix.