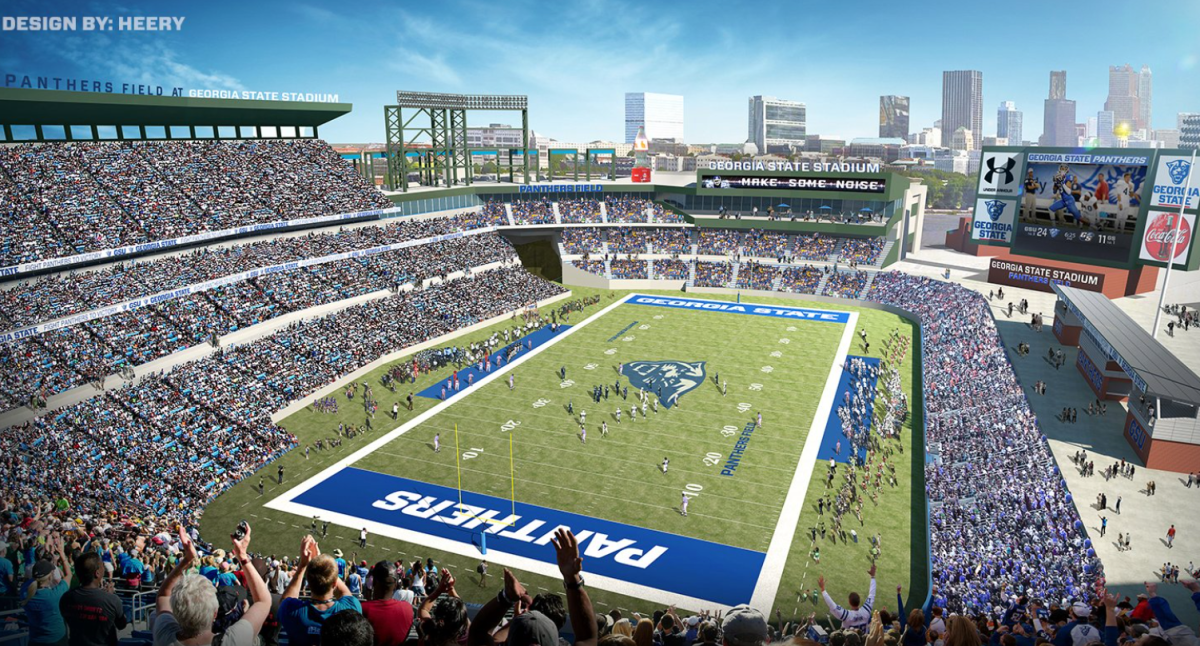 Twitter/@GSUPanthers
Auburn offensive coordinator Rhett Lashlee is a hot commodity right now and could become even hotter in the following weeks once teams finish their season and are looking for head coaches. There are rumors building that he could be the guy to fill the recently vacated Georgia State head coaching position.
RELATED: Georgia State fires its coach
The Panthers are 2-8 this season, but do have some serious upside going into the future. The school purchased Turner Field — former home of the MLB's Atlanta Braves — and its plans for the renovation and use of the stadium are pretty awesome.
RELATED: Georgia State unveils what might be the sickest stadium in the country
Georgia State fired coach Trent Miles on Saturday evening after the Panthers lost to Louisiana-Monroe, and ESPN's Adam Rittenberg lists Lashlee as a potential candidate for the Atlanta job:
Some potential candidates for Georgia State: Maryland OC Walt Bell (extensive Sun Belt ties); Charleston Southern coach Jamey Chadwell; South Florida co-OC David Reaves; Auburn OC Rhett Lashlee; Jacksonville State coach John Grass; Arizona State OC Chip Lindsey. Wonder if Clemson OCs Tony Elliott and Jeff Scott would get a look.
Lashlee has actually spent some time in the Sun Belt having coached at Arkansas State in 2012 as Gus Malzahn's offensive coordinator and quarterback coach in 2012.
[h/t Saturday Down South]