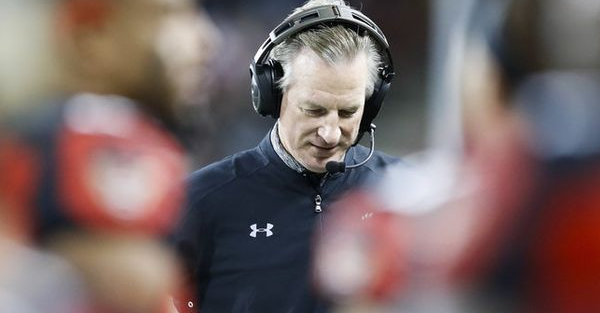 @aldotcom/Twitter
At the age of 63, it seems likely that former Auburn, Texas Tech, Cincinnati and Ole Miss head coach Tommy Tuberville will not be returning to the sidelines as a high-level college football coach in the near future. There is, of course, no shame in that after an impressive career at multiple stops but things did not end particularly well for Tuberville during his final run at Cincinnati and it is often tough to sell a fan base on a candidate at that age for the long run.
With that in mind, Tuberville currently works as an analyst for ESPN and, on Wednesday, the veteran coach posited that his next job could be simply staying at the worldwide leader or venturing to an athletic director position.
Tuberville's cache is clear and it would not be a stunner if he was hired as an AD somewhere. Just where that would take place remains to be seen but the reviews have generally been positive for his work at ESPN as well, leaving a strong backup plan in place in the event that he does not want to jump back into the daily grind that is college athletics.
We probably won't see Tuberville on the sideline again, but it seems as though he'll be staying both busy and visible.