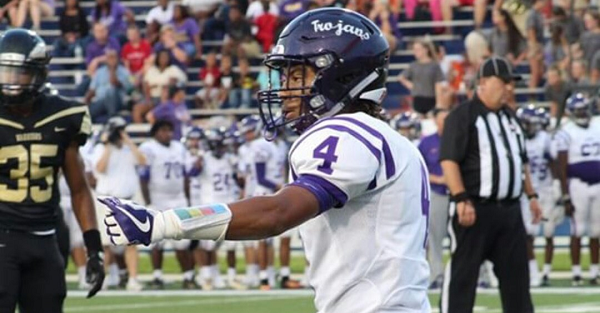 @C_Will4/Twitter
@C_Will4/Twitter
Four-star cornerback Christian Williams is getting ready to work on some upcoming visits for his recruitment. It also sounds like he's got a few schools that are quite interested in him. He told 247Sports about the three that are hitting him up the most right now though.
"The people that hit me up the most are probably Alabama, Auburn, and LSU recently," Williams said.
The Alabama native said it wouldn't be too hard to leave the state though despite having the two in-state powers interested in him. He says the proximity of some other SEC schools certainly helps.
"It depends on where I'm going," he said. "Like say somewhere like LSU or somewhere in Mississippi or Florida, I don't think it would be as hard because it's still close to home."
Williams also said that making a decision on a school will hinge on what he wants to study as well. Of course, fitting into the defensive scheme is something he's looking at as well.
"If I can figure out what I want to major in anytime soon, that'll be one," Williams said. "I just want to make sure I fit in with the scheme of the defense and fit in with the coaches and players. I definitely want to make sure I can play."
The 6-foot-1, 177-pound Daphne native is ranked as the No. 10 player at his position and No. 5 recruit in the state according to the 247Sports Composite rankings. He's also got offers from Arizona, Michigan, South Carolina and Tennessee among others.
Here are some of his highlights: