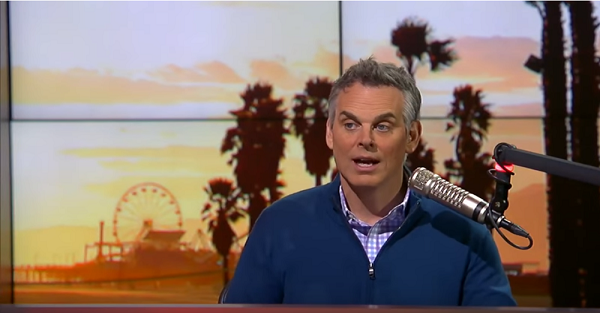 The Herd with Colin Cowherd/YouTube
The Herd with Colin Cowherd/YouTube
Colin Cowherd has many opinions on many sports topics and they are usually bad ones. Sometimes he also claims to know things behind the scenes and he was back at it again on Monday. He was talking about the FBI probe into college basketball that's currently going on, but touched on a potential takedown of a college football team.
He cites an unnamed SEC football program as "setting itself up for sanctions."
"There is a program in the SEC right now that is playing right on the edge," Cowherd said. "It's not Ole Miss bad, but it's close. My sources tell me in the last year–it ain't Ole Miss bad, but it's getting there. Football, with paying players."
Of course, Cowherd doesn't name his source where he heard that or if he got that information all on his own. However, with the current climate in college athletics it would not be terribly surprising to find out that a program was paying players to join the team.
The remarks about cheating at an SEC program are around the 1:41:40 mark. You can watch the entire clip here:
[h/t The Spun]