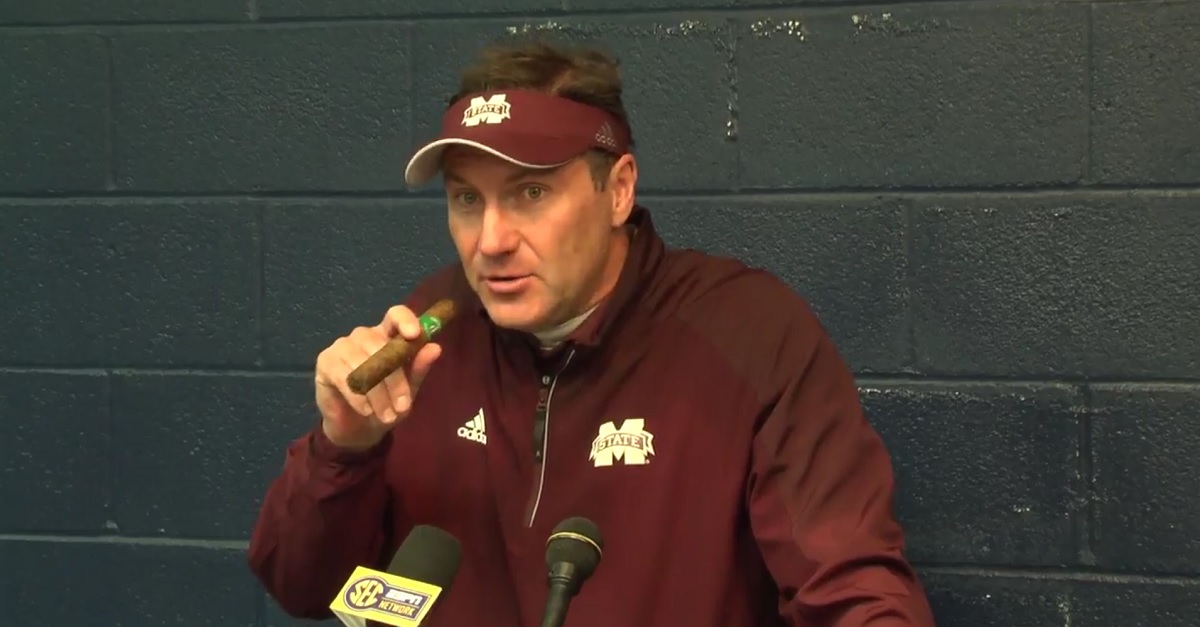 Twitter/@RobbyDonoho
Dan Mullen might have one of the better senses of humor as a coach in the SEC. He showed that off after the Bulldogs' 55-20 win over Ole Miss in the Egg Bowl. A reporter asked him how he was able to recruit his star quarterback Nick Fitzgerald and the answer is nothing short of phenomenal.
RELATED: SEC coach could leave the conference to take hot new job opening
Dan Mullen might not get the chance to get that clever again in front of this media as he's been rumored to be attached to a couple of different open coaching jobs. But we won't ever hear a line like that again in the near future.