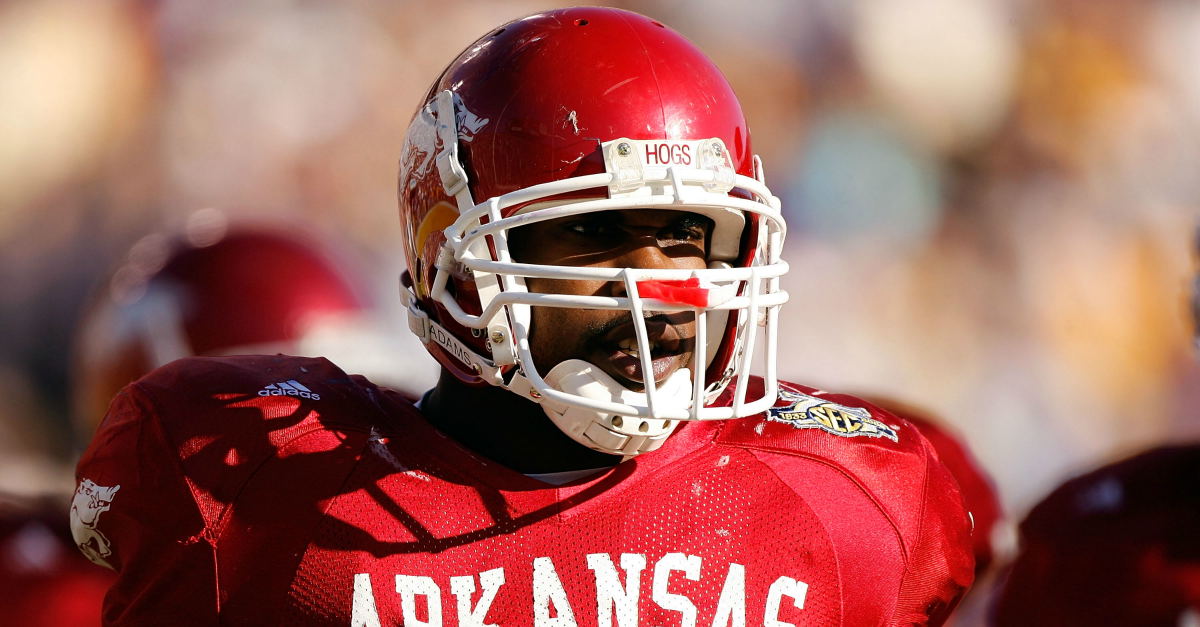 ESPN is dropping a top five list at each position over the last decade and today's position is running back. There have been a ton of great running backs in the SEC and from this list you would think most of them came from the West. And that's fair considering that it could be argued that the SEC East is more known for its quarterback play.
RELATED: ESPN names top five SEC quarterbacks of last decade
Four out of the five running backs on the list are from the West and it's hard to argue putting them on here considering all they did while in school.
5. Leonard Fournette, LSU (2014-Present)
4. Mark Ingram, Alabama (2008-10)
3. Derrick Henry, Alabama (2013-15)
2. Knowshon Moreno, Georgia (2006-08)
1. Darren McFadden, Arkansas (2005-07)
McFadden, a.k.a. Run-DMC, set an Arkansas freshman record for rushing with 1,113 and 11 touchdowns on 173 carries. He was the first sophomore to win the Doak Walker Award (nation's best running back) and was the runner-up for the Heisman in 2006. That year he led the SEC in rushing even with running mate Felix Jones coming in second. He finished his career second in the SEC for rushing yards in a career with 4,590 yards.
Moreno was a shifty, quick back that some people forget about, but Georgia fans will always keep him in their hearts. For his career, Moreno also caught 53 passes for 645 yards (12.2 avg) and two touchdowns, totaling 3,409 all-purpose yards (131.1 yards per game).
Henry and Ingram are obvious choices for this list considering they both basically carried Alabama on their backs to championships. Fournette may have the chance to do that this season and perhaps break a record for most broken tackles in a season too if he continues to play like he has since running onto the scene this past year.
[h/t ESPN]