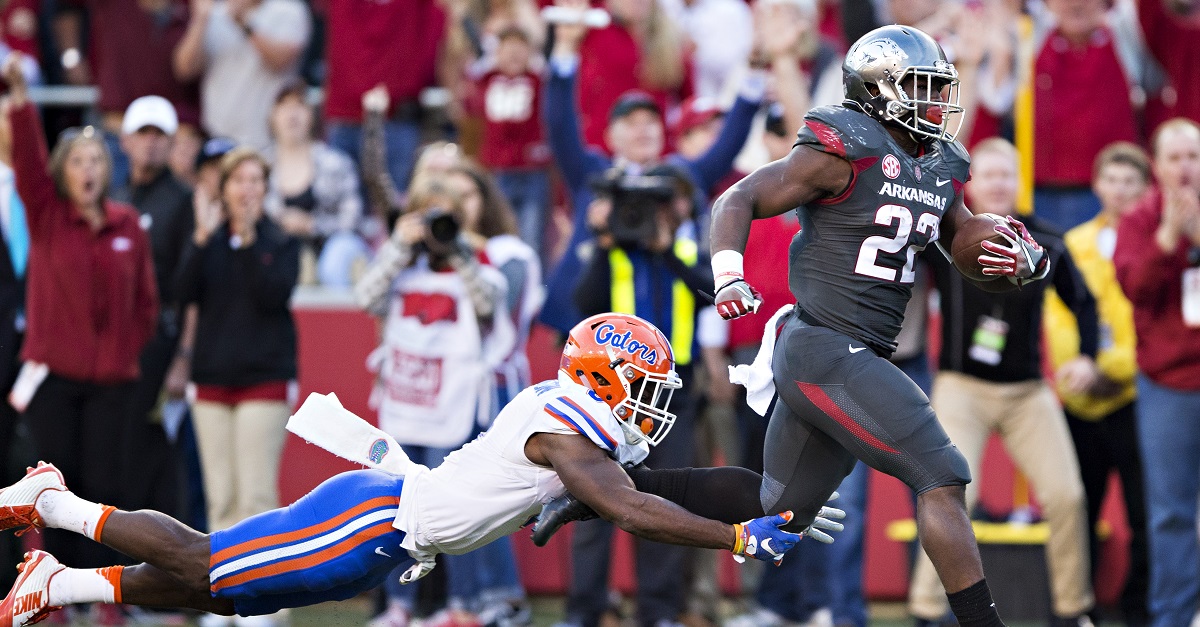 Wesley Hitt/Getty Images
FAYETTEVILLE, AR - NOVEMBER 5: Rawleigh Williams III #22 of the Arkansas Razorback runs the ball for a touchdown and outruns Nick Washington #8 of the Florida Gators at Razorback Stadium on November 5, 2016 in Fayetteville, Arkansas. The Razorbacks defeated the Gators 31-10. (Photo by Wesley Hitt/Getty Images)
The SEC East has been a horrible, no good, disgusting mess of a division this season and that's being nice. Tennessee started out the season being the favorite to win the East and once the Vols lost their three games in a row to Alabama, Texas A&M and South Carolina they fell out of favor.
RELATED: The SEC East is truly terrible, and this stat more than proves it
Then Florida gained the advantage because the Gators had played one less conference game due to the rescheduling of the LSU game. After their win over Georgia they became the favorite with Kentucky a close second. However, after both teams lost on Saturday, here's ESPN's FPI and what it says about the SEC East:
Looks like the Vols still have something to play for this season with very winnable games coming against Vanderbilt, Kentucky and Missouri to end the season.