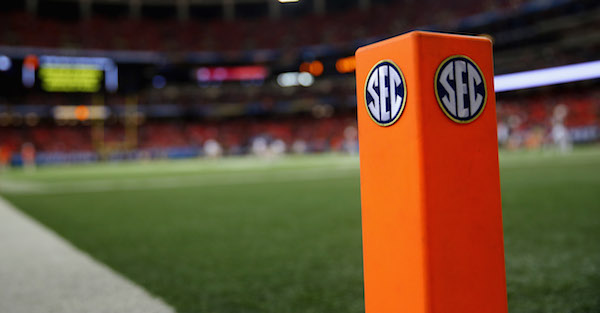 during the SEC Championship Game at Georgia Dome on December 7, 2013 in Atlanta, Georgia.
RELATED: ESPN's FPI has this team winning the ACC
---
ESPN's Football Power Index is a tricky little monster at times and often doesn't make sense. That might be the case for the FPI rankings for the SEC East too. The SEC Network released those numbers and Tennessee has a staggering chance of taking the East division
It's a bit surprising that Georgia was given such a large chance to win the division considering they don't know who will be their quarterback. I thought Florida might have a better than eight percent chance considering the defense will still be good and the Gators have an abundance of solid QBs to choose from this fall.
South Carolina with new head coach Will Muschamp is an interesting choice as the fourth likeliest team to take the East. But really, this is a three-man race and the other three teams in the division having less than one percent each makes absolute perfect sense. Let's not forget that Tennessee was a trendy pick to win the East last year and Florida ended up winning it with a 7-1 conference record.