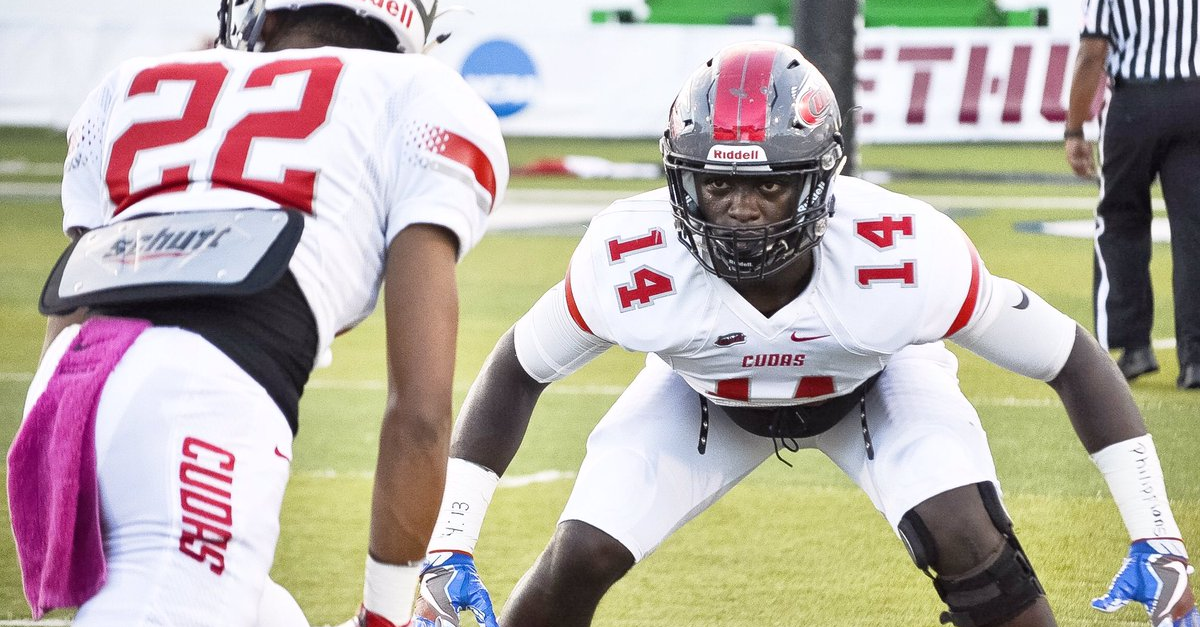 Twitter/@JaleelMcrae
If the old proverb "the early bird gets the worm" is true at all then the Gators will be feasting on worms come 2019. Most teams are concerned about landing their 2018 recruits for next February, but coach Jim McElwain and his staff are already stealing away high-profile recruits in the next class.
RELATED: Florida picks up fourth commit in 24 hours
They landed four commitments over the course of 24 hours before and after the spring game on Friday. Those four combined with two other four-star recruits in receiver Frank Ladson and strong side defensive end Jaquaze Sorrells give Florida the top rated class for next year according to 247Sports.
The six total commits is more than the next best class in Georgia and LSU and is ahead of rival FSU who sits at No. 7 right now. The next highest total is four by the Bulldogs and Seminoles in the class.
---
UPDATE: Florida landed yet another player in three-star receiver Corey Gammage out of Delray Beach, Fla.