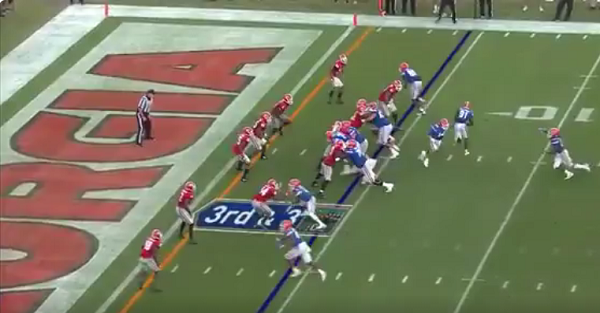 Twitter/@UFSwampaholics
Antonio Callaway is a phenomenal player for the Florida Gators and seems to be able to do it all for them. That would be accurate as he has literally done it all for the Gators as he scored a rushing touchdown, which was the only kind he hadn't scored in his two-year career with the Gators.
Here's the run itself to put the Gators up 21-10 in the third quarter:
The score is still the same with less than 12 minutes to play in the game.