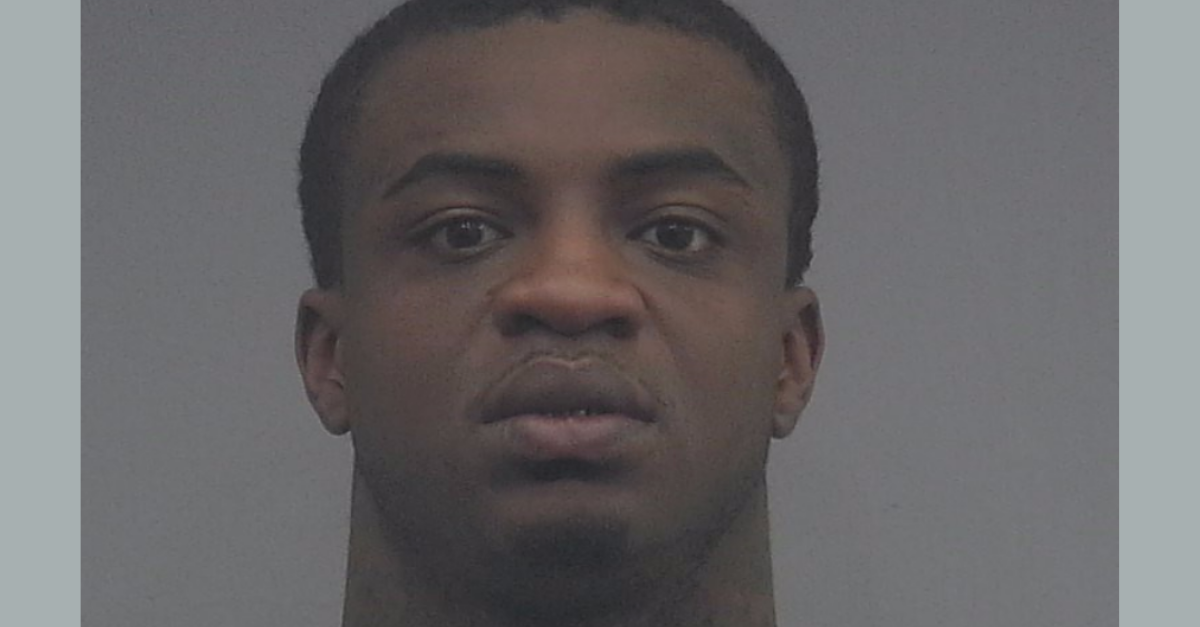 Alachua County Jail
If you have ever made it to Gainesville, Florida for a college football game, you understand The Swamp is a pretty special place. It?s the stadium Florida Gators fans have gathered on Saturdays for decades to watch star players like quarterback Tim Tebow dominate the gridiron. Everyone treats Ben Hill Griffin Stadium with respect and law enforcement officials are making sure it stays that way forever.
That?s why Christopher Maurice McCallum, a 27-year-old rapper from Ocala, Florida, was arrested earlier this week and charged with a very serious crime.
In a rap song posted to his Facebook account in late March, Jun Jun McCallum raps ?catch you at a Gator game and shoot the whole campus up.? The song also included possibly committing violence at a Gainesville nightclub the next night, according to The Gainesville Sun.
McCallum was charged with sending a written threat to commit bodily injury. He was booked at Alcachua County Jail with a bond of $50,000.
Apparently, there is a feud between McCallum, Gainesville men, and another rapper, according to The Gainesville Sun via gainesville.com. The song also mentions a March 23 rap concert featuring Keyanta Bullard at a downtown nightclub called Eight Seconds, although nothing happened at the show.
Here?s a excerpt from the rap song posted on social media:
The Gainesville Sun reports a warrant was issued for the Florida rapper?s arrest on March 25, and he was booked in jail on Tuesday.
According to Lt. Brett Rhodenizer, via the paper, ?threatening to kill or injure someone is a felony as is writing, composing, seined or procuring something that indicates the person will conduct a mass shooting or act of terrorism.?
?I have not listened to the entire song. My understanding is it was very specific as to locations? and concurrent with an upcoming concert. When the court process continues? and ultimately this is not a level of proof where he is proven guilty beyond a reasonable doubt, that?s the way the system is supposed to work. But is it probable cause to make an arrest in the interest of public safety? I think so.?

? Alachua County Sheriff?s Office?s Lt. Brett Rhodenizer
Although it?s up to the court system to decide what?s next, let it be known that threatening a shooting at a University of Florida football game, on the college campus, or anywhere else for that matter, is a very serious thing and common sense should tell you not to do it.