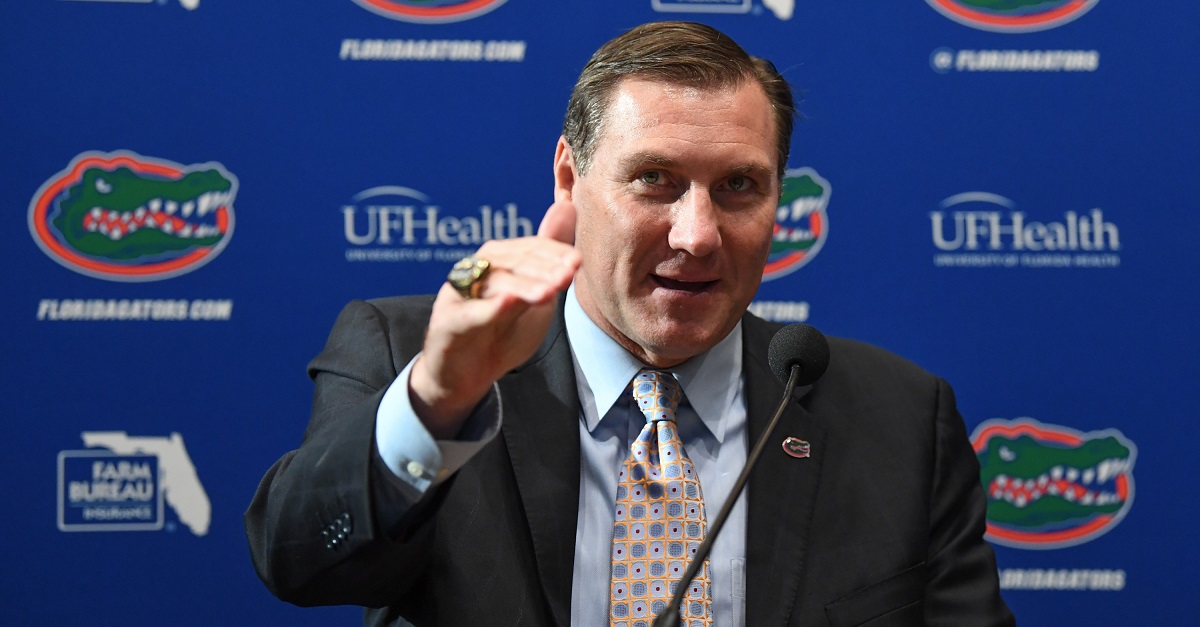 Rob Foldy/Getty Images
Photo by Rob Foldy/Getty Images
New Florida coach Dan Mullen is making his rounds in the state for all of the Gator groups and he was in Orlando on Wednesday.
That got SB Nation site "State Of The U" into a bit of a frenzy as he decided to go off on the comments.
Of course, fault falls on both schools for not getting a regular game scheduled each year and both programs would probably like to keep a date for "tune up" and "cupcake" games during the season. While the potential for a great Power 5 win would look nice on the resume for the Playoff Committee, the schools probably don't think it's worth the risk over getting a guaranteed win.
However, both teams will meet in 2019 in Orlando at a neutral site and both programs will have had at least a couple years under their current coaches so there shouldn't be any excuses for a potentially bad loss on either side.