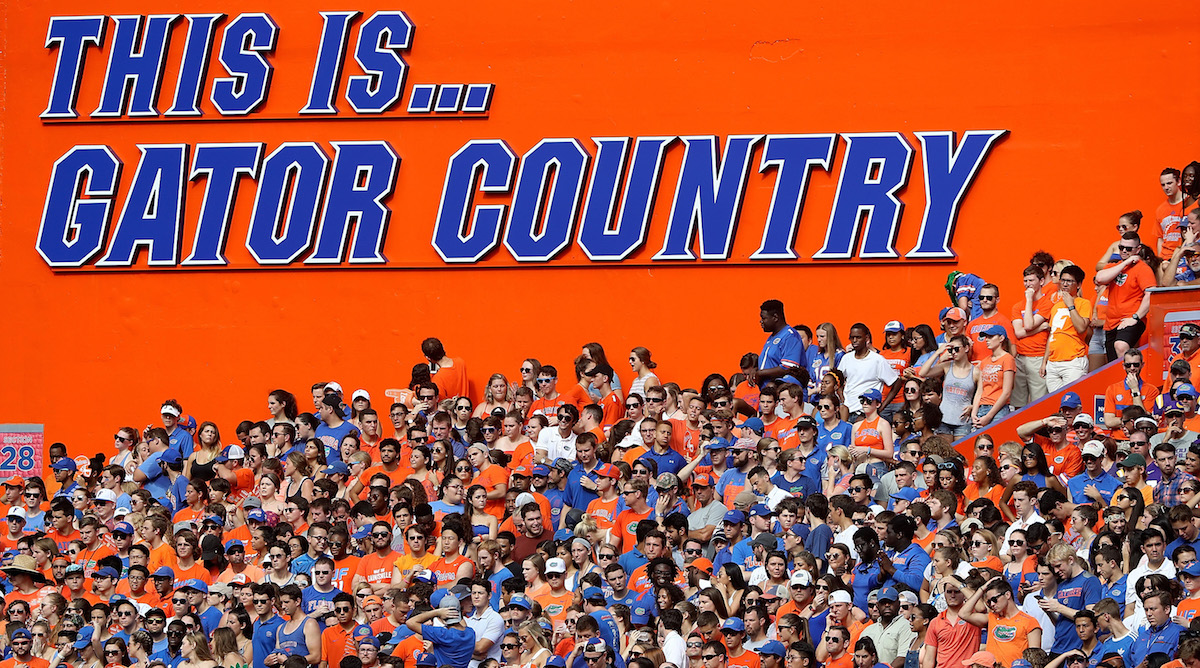 Sam Greenwood/Getty Images
GAINESVILLE, FL - OCTOBER 07: A general view during the game between the Florida Gators and the LSU Tigers at Ben Hill Griffin Stadium on October 7, 2017 in Gainesville, Florida. (Photo by Sam Greenwood/Getty Images)
The Florida Gators have finalized a deal with Mississippi State head coach Dan Mullen to fill their coaching vacancy.
Mullen, who has been linked to several coaching vacancies, said he planned on staying with the Bulldogs during his postgame press conference following his team?s 31-28 loss to Ole Miss on Thursday.
Mullen worked as an offensive coordinator and quarterbacks coach at Florida from 2005-08, which included winning two national championships and coaching Tim Tebow during his Heisman Trophy season. He currently holds a 69-46 (33-39 SEC) head coaching record and has led the Bulldogs to seven consecutive winning seasons.
In 2014, Mississippi State earned its first No. 1 overall ranking in program history and finished with a 10-3 (6-2 SEC) overall record, earning Mullen several coaching honors including the AP and Athlon SEC Coach of the Year awards and the Maxwell Football Club Coach of the Year award.