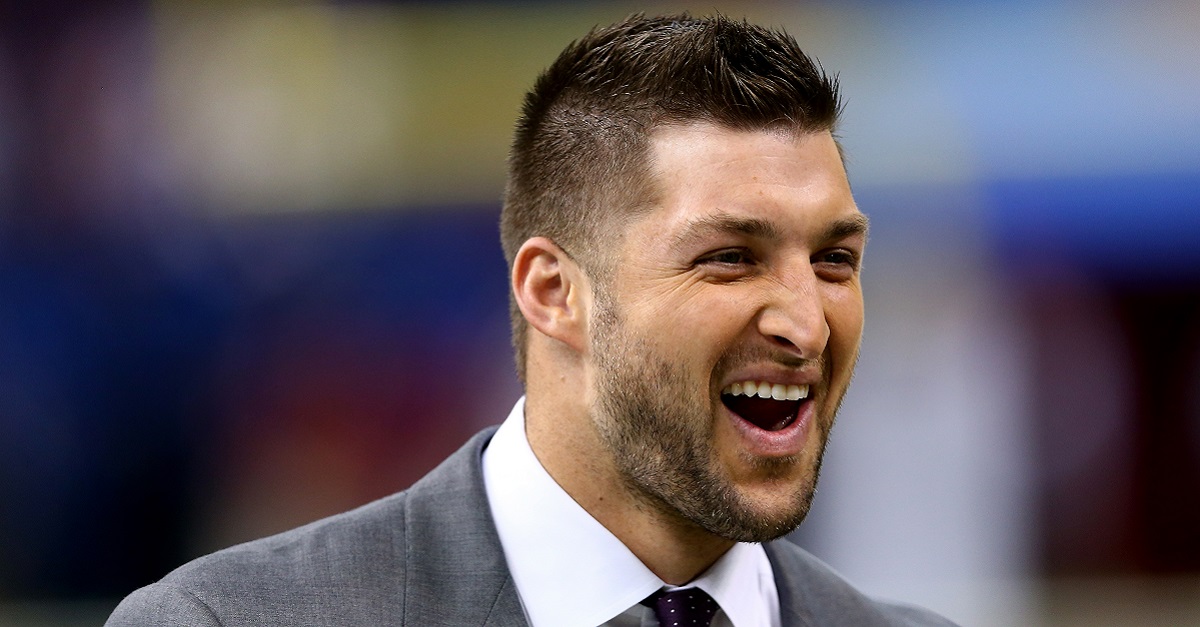 Streeter Lecka/Getty Images
Photo by Streeter Lecka/Getty Images
Dan Mullen is still in the honeymoon phase as the head coach of the Florida Gators, simply because he has not coached a game in Gainesville just yet. With that in mind, Mullen is still attempting to win over the fan base to some degree and, on Wednesday night, the former Mississippi State head coach was prompted about Tim Tebow being more involved in the football program during a Q&A opportunity with part of the fan base.
Given Tebow's legendary status in Gainesville, that isn't a surprise and Mullen elected to indicate that Tebow is able to be involved "in whatever capacity" he would like. (via SEC Country)
?I talked to Timmy, and I?d love to get Timmy back in the program in whatever role he would want to come in. He?s got a lot of things going on. I talked to him the other day, ?Hey, what are you doing?? He?s like, ?I?m taking batting practice.? He was somewhere in California or Arizona. He?s got baseball going on."

?Before that, he was in Southeast Asia on a mission trip. So his plate?s full, but we?d love to get him back in whatever capacity.?
Tebow, as Mullen notes, is wildly busy as both a professional baseball player and a high-profile television analyst but that won't stop him from pining for the former quarterback's return in a larger role. During Tebow's tenure at Florida, Mullen served as his offensive coordinator and, in theory, the two would have a strong relationship as a result.
It seems like a long-shot that Tebow will be joining up in any official role anytime soon but Florida fans can dream and so can Dan Mullen.