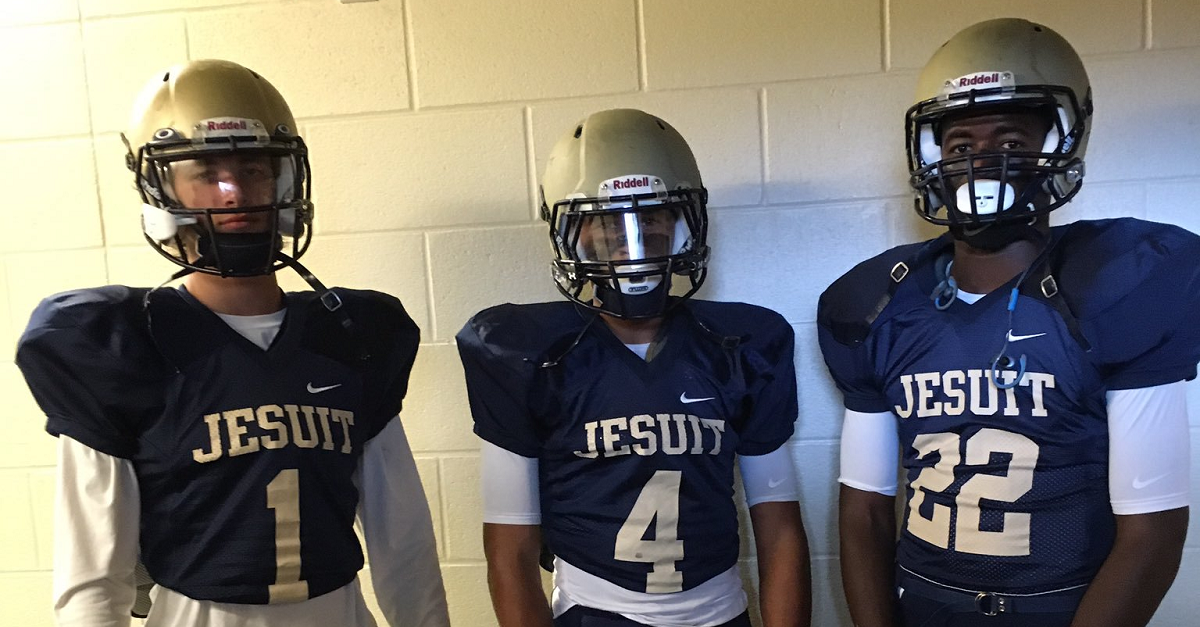 @ejsmith_22/Twitter
@ejsmith_22/Twitter
E.J. Smith has a fairly familiar name as you might recognize him as the kid who reeled off five touchdowns in a game this past season or you may know him as the son of Hall of Famer Emmitt Smith. He's gotten a couple big offers recently, but he might have gotten the biggest one yet as he revealed in this home made video.
His dad has to love that considering it's his alma mater and where he made his mark before becoming the greatest running back to ever live and play the game of football. The younger Smith also has offers from Arkansas, Ohio State, Georgia, SMU and Kentucky.
The 5-foot-11, 190-pound all-purpose back out of Dallas does not have a ranking yet as he's only a sophomore, but he will surely get a lot of attention in the recruiting process even if he doesn't have a lot of stars attached to his name.
Here are some of his highlights:
[h/t The Spun]