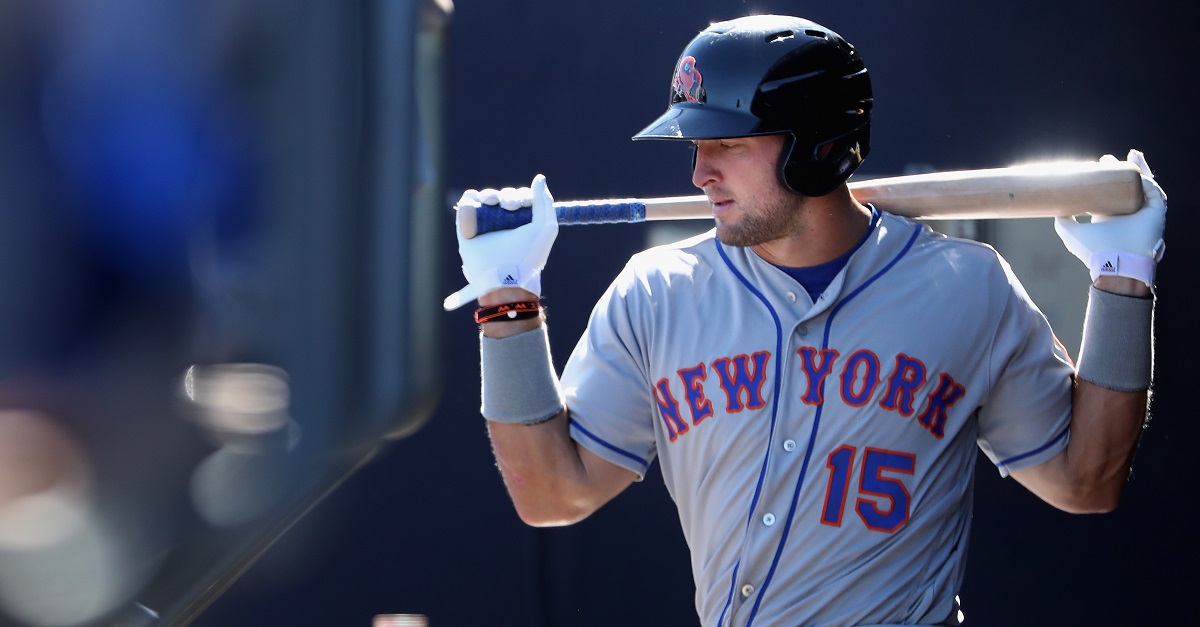 Christian Petersen/Getty Images
PEORIA, AZ - OCTOBER 13: Tim Tebow #15 (New York Mets) of the Scottsdale Scorpions warms up in the dugout during the Arizona Fall League game against the Peoria Javelinas at Peoria Stadium on October 13, 2016 in Peoria, Arizona. (Photo by Christian Petersen/Getty Images)
Former Florida legend and current SEC Network analyst Tim Tebow is most certainly known for his football prowess, but he was a baseball player before fully committing to becoming a football legend. However, he did try to get back in the game recently and was playing in the winter league.
RELATED: Former Tim Tebow coach has unexpectedly passed away at the young age of 64
There was a baseball prospects call on Monday that ESPN analyst Keith Law joined in on. His opinion of Tebow was definitely not high and he had some pretty disparaging comments to boot:
RELATED: Tim Tebow absolutely shut down Stephen A. on his own TV show
To be fair, Tebow hasn't played baseball in over 10 years and has to get his touch back. He had already been given the highest grade possible for arm strength, but was given some pretty low grades in the other areas of his game. Regardless, that seems like a pretty harsh thing to say about a fellow ESPN employee, even if it might be true.