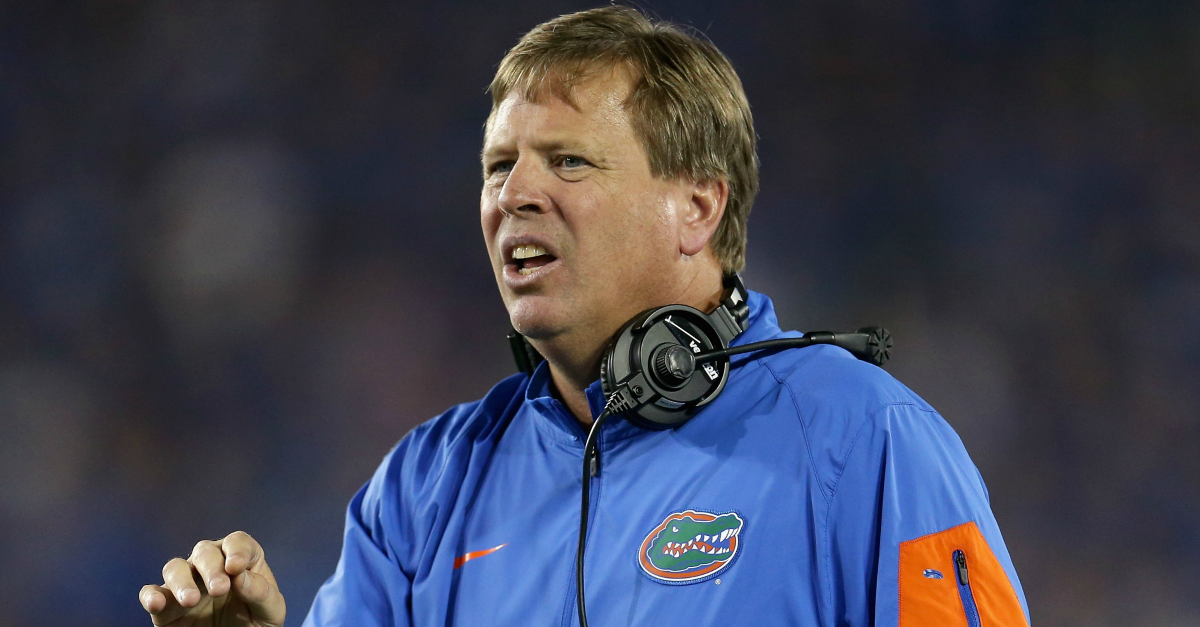 Andy Lyons/Getty Images
Florida coach Jim McElwain was in the middle of his weekly Monday press conference when he got hit with the worst possible news about his team. Several players will be facing felony charges after complaint affidavits were reportedly filed against them.
Here is an entire list of all the players facing charges and how many counts each is facing:
The only two players suspended as part of the same incident, but have not been charged with anything are Richard Desir-Jones and Kadeem Telfort. The other seven are facing these charges in connection with the alleged credit card fraud and financial aid fund misuse that got them suspended in the first place.
Callaway, Scarlett, Davis, Rick Wells, Houston and Miller each have two charges that include one for fraud/obtaining property for under $20,000 and one for possession and use of another person's credit card without consent. Defensive end Jordan Smith is facing five charges that include four counts of using another person's ID/credit card without consent and one for obtaining property under $20,000.
It would also appear that Telfort is facing even more charges than initially thought:
It would also appear that all nine suspended players are now potentially facing the charges too.
It's hard to see these players getting back on the field or the team any time soon, but as more news on this breaks we will make sure to keep you informed.