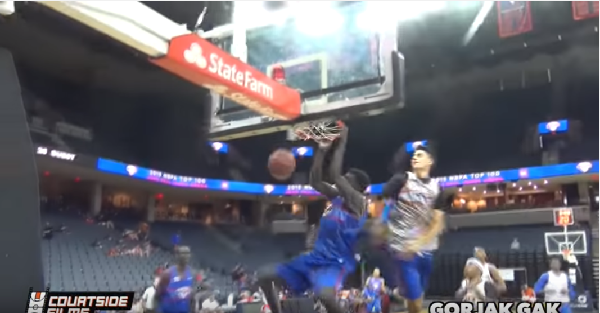 Florida basketball got some big man help late Sunday with the commitment of a 6'11", 215-pound center in Gorjok Gak. He is rated as a three-star recruit by ESPN and plays his high school ball at Victory Rock Prep in Bradenton, FL. He originally was committed to Oklahoma State until Travis Ford was fired and now has decided to become a Gator.
He described himself as a stretch four year in an interview last year and could be a huge asset for coach Mike White who likes to keep his guys running up and down the floor. Egbunu is the exception as he is such a good post player and White will specifically run plays for him from time to time when he has an advantage in the post. If Gak gets a little bigger and fills out he could become a guy like that as well, but should be happy to run with the guys at this point.
Gak should have an opportunity to get meaningful minutes with Dorian Finney-Smith graduating and DeVon Walker transferring out of the program. Gak is Florida's third commitment for the 2016 recruiting cycle, joining Eric Hester and Dontay Bassett of Oldsmar Christian. The 247Sports Composite rates Florida's class No. 58 nationally.