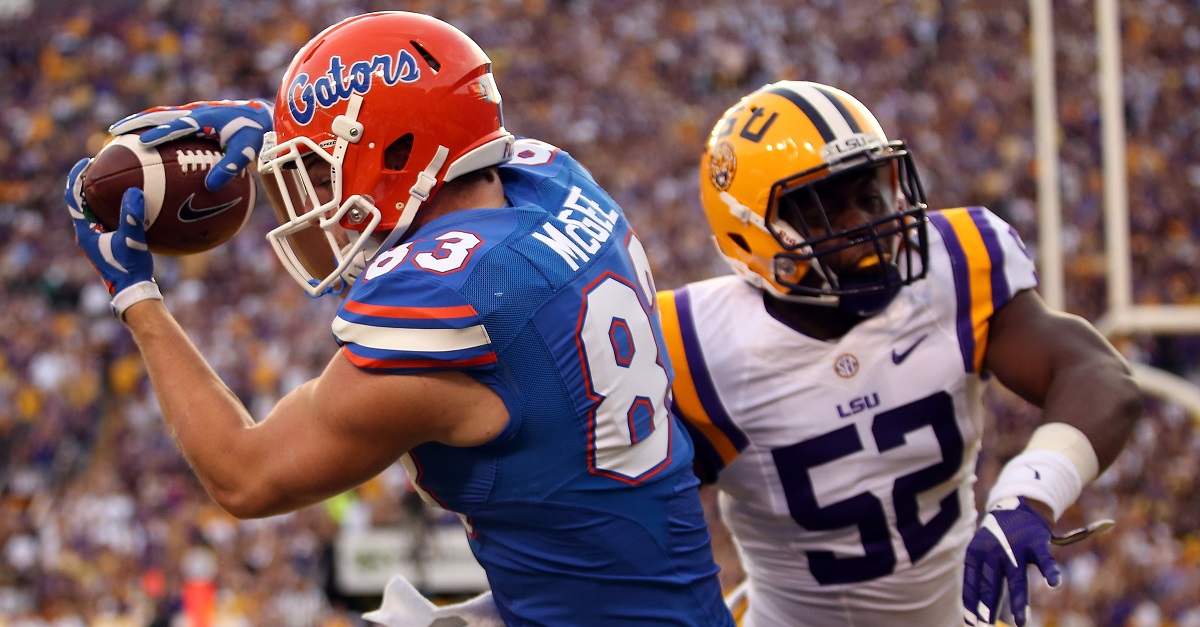 Chris Graythen/Getty Images
BATON ROUGE, LA - OCTOBER 17: Jake McGee #83 of the Florida Gators scores a touchdown catch over Kendell Beckwith #52 of the LSU Tigers at Tiger Stadium on October 17, 2015 in Baton Rouge, Louisiana. (Photo by Chris Graythen/Getty Images)
A decision on the kickoff time and potential venue change was supposed to be announced at 1 p.m. on Thursday (today), but that time was delayed until 3 p.m. and now it's been delayed indefinitely it seems. There are some people saying that the decision could be made at 5 p.m.
RELATED: Louisiana state Senator gives terrible reason why UF-LSU should be moved
And then there are some who say that there is no set time for the announcement:
Regardless of what time the decision is made, people need to know so they can make plans for the game or to evacuate the state. Florida also announced that campus is closed and classes were cancelled for tomorrow (Friday).
The SEC just needs to step in and make the call for both schools before this gets too far out of hand.