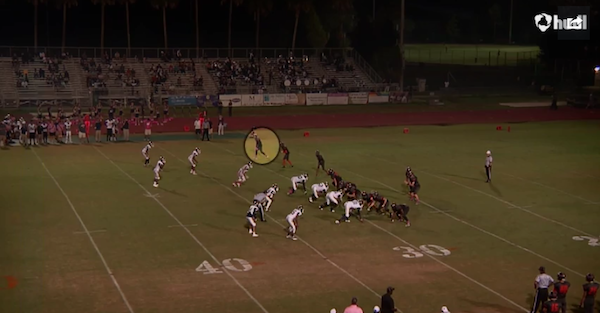 Florida fans will remember the Pouncey twins very well since they were on the 2008 national title team and kept Tim Tebow safe behind the line of scrimmage. Mike Pouncey was named a first-team All-American twice and was selected by the Miami Dolphins 15th overall in 2011. Markice was a consensus All-American before he left for the draft and was selected 18th overall in 2010 by the Pittsburgh Steelers.
Now their younger cousin, Jordan Pouncey, is getting offered by the Gators and could make his own legacy there as a receiver or defensive back in the class of 2017 — he plays both positions for Winter Park High School in Florida. Pouncey is a three-star prospect who had a strong outing at a Florida camp earlier this week and now has an offer from the in-state power.
According to rivals.com, Pouncey already has quite the collection of offers, including ones from SEC schools like Alabama, Auburn and Tennessee.
[h/t Saturday Down South]