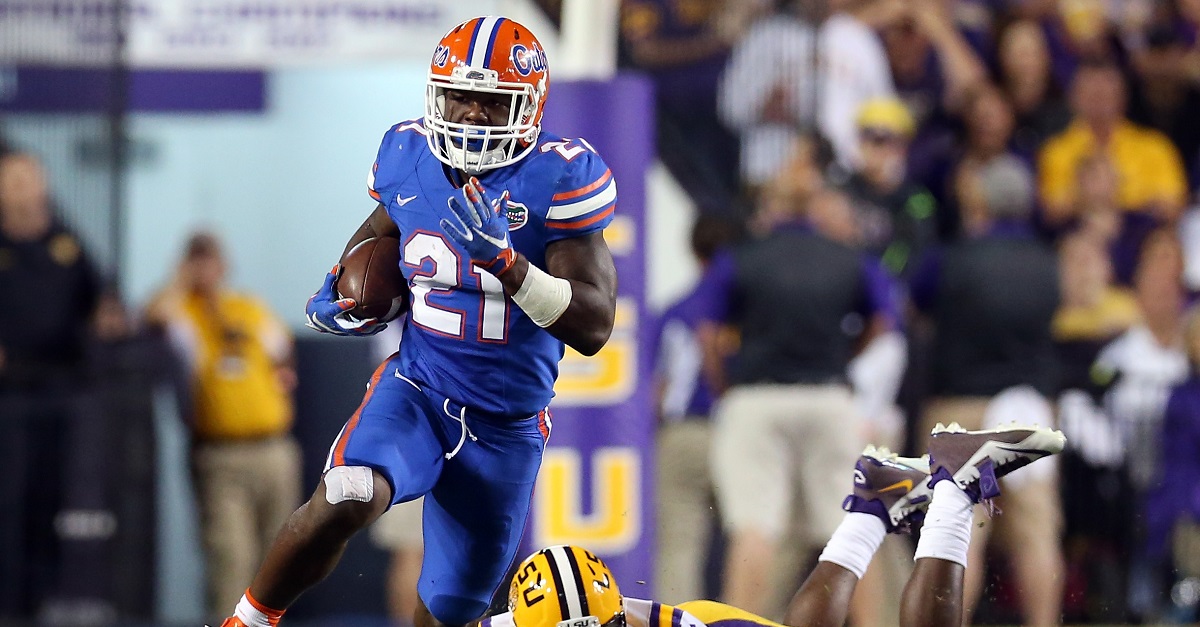 Chris Graythen/Getty Images
BATON ROUGE, LA - OCTOBER 17: Kelvin Taylor #21 of the Florida Gators runs past Deion Jones #45 of the LSU Tigers at Tiger Stadium on October 17, 2015 in Baton Rouge, Louisiana. (Photo by Chris Graythen/Getty Images)
Former Florida running back Kelvin Taylor was the last Gator to rush for 1,000 yards and that got him drafted in the 2016 NFL Draft by the San Francisco 49ers. He was then cut by them in November, but was picked up by the Seattle Seahawks a few days later. He was then cut by the Seahawks just a few days ago after they took on too many running backs heading into training camp.
RELATED: Kelvin Taylor gets cut by the Seahawks
The news wasn't all too bad though as he did end up signing with another team in the Kansas City Chiefs. They just lost running back Jamaal Charles in free agency and the guys they return don't exactly inspire confidence as starters so there is a chance Taylor could break out there and get some regular playing time. The Chiefs made the announcement in a release of all their signings so far this offseason.