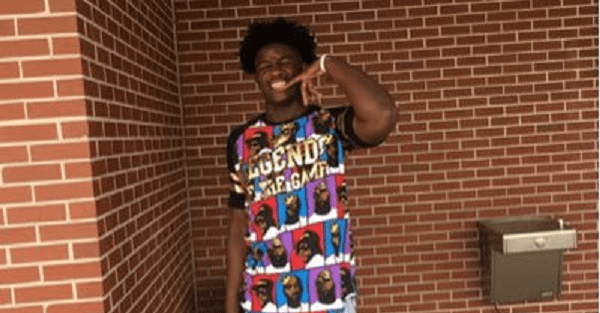 Twitter/@_KeonZ
Four-star tight end Keon Zipperer is one of the stronger players at his position in the class of 2019 as he's already 6'3″ and 232 pounds. He has double digit offers from schools which include the likes of Florida State, Auburn, LSU, Miami and Michigan among others.
However, he told 247Sports that there are two schools in particular that stick out in his recruitment right now. The Lakeland resident has one predictable school that he likes considering how much talent has gone there in the last decade or so.
"I would say Florida and North Carolina," said Zipperer. "I talk with the O-line coach Brad Davis and he recruits our school. He came by last week and watched us practice and told my coach that he is going to be on my heavy. I can tell when we talk that he wants me bad, and he seems like a father figure. Those are the coaches I talk to the most."
Zipperer said that the Gators have always been a favorite since he grew up watching them and he's been to campus so many times. He plans to take a visit there as well as Clemson, UNC and Auburn this summer before he makes a decision some time during his senior season.
Here are some of his highlights: