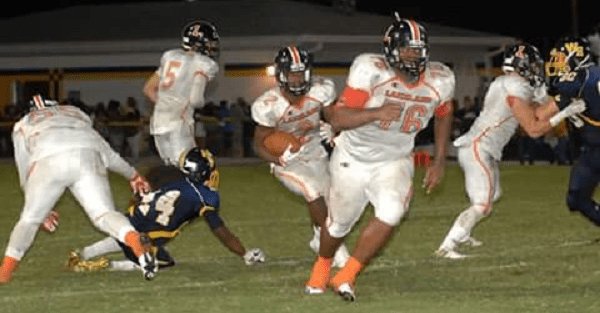 Twitter/@DeyavieH
Most coaches will tell you that you just can't teach size or height. That would definitely be the case for Lakeland High (Fla.) standout Deyavie Hammond. He has the height (6'4″) and the girth (320 pounds) to be a fantastic offensive guard at the next level. He knows that and has been working on his footwork so far in the offseason. That's what he told 247Sports as well as the school standing out the most in his recruitment.
The No. 5 OG in the class of 2019, according to 247Sports, has one school at the top for a very specific reason and only a part of it is football.
"I like that it's in Florida and there aren't a lot of distractions up there," said Hammond of the Gators. "It's a place you can go and focus on football and not so much in being in trouble. Florida is always going to be a top school for me because it's in state, but at the same time I feel like I should look at other options. Florida has always been a favorite of mine though, and for that reason they will always be a top school."
He also listed Miami, North Carolina and Florida State in his top four. He also holds offers from LSU, Oregon, Tennessee and USF.