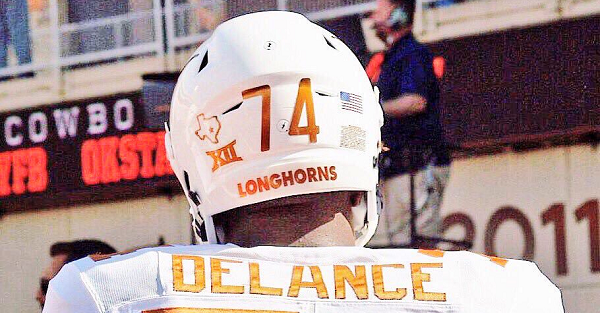 @JeanDelance74/Twitter
@JeanDelance74/Twitter
Former four-star and Texas offensive tackle Jean Delance is headed east as he's made his transfer destination official. He took to Twitter to make the announcement:
Delance announced just last week that he was transferring out of Texas and Tom Herman's program. It didn't take long for him to choose as he needed to do so in order to get on campus and get enrolled in classes. The 6'5″, 309-pound OT is from Texas so clearly he wanted a move away from home and Florida is a pretty good distance so he certainly accomplished that.
Delance will have to sit out a year before playing his last three years due to NCAA transfer rules. He will be able to redshirt this season since he played for Texas last year and will avoid burning a year of eligibility.