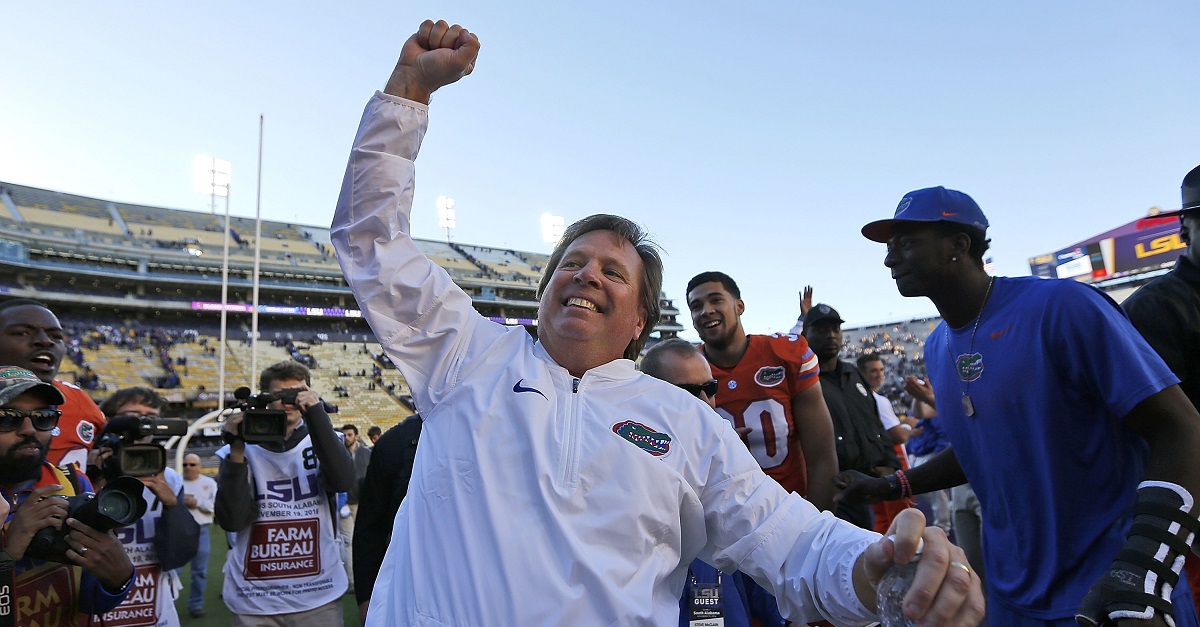 Jonathan Bachman/Getty Images
BATON ROUGE, LA - NOVEMBER 19: Head coach Jim McElwain of the Florida Gators celebrates after a game against the LSU Tigers at Tiger Stadium on November 19, 2016 in Baton Rouge, Louisiana. Florida won 16-10. (Photo by Jonathan Bachman/Getty Images)
Florida coach Jim McElwain got up in front of a bunch of media members like he does every week and he told them pretty much everything they wanted to know about the Oregon rumors. They aren't true and he hasn't even been contacted by them.
RELATED: Report: There are 'whispers' of an SEC coach bolting for the Oregon job
Now that the Oregon-sized elephant in the room has been addressed, we can talk about the injury front, which is looking a lot worse than the job front. While we did get some good news in regard to star linebacker Jarrad Davis, there was some bad news on other players.
Davis was initially ruled out for the SEC Championship Game despite running around on the sidelines before the Florida State game. However, it looks like McElwain and the staff will give him a chance to play in Atlanta if he can prove he's healthy enough.
Alabama and Florida are set to kickoff in the Georgia Dome at 4 p.m. and the game will be aired on CBS.