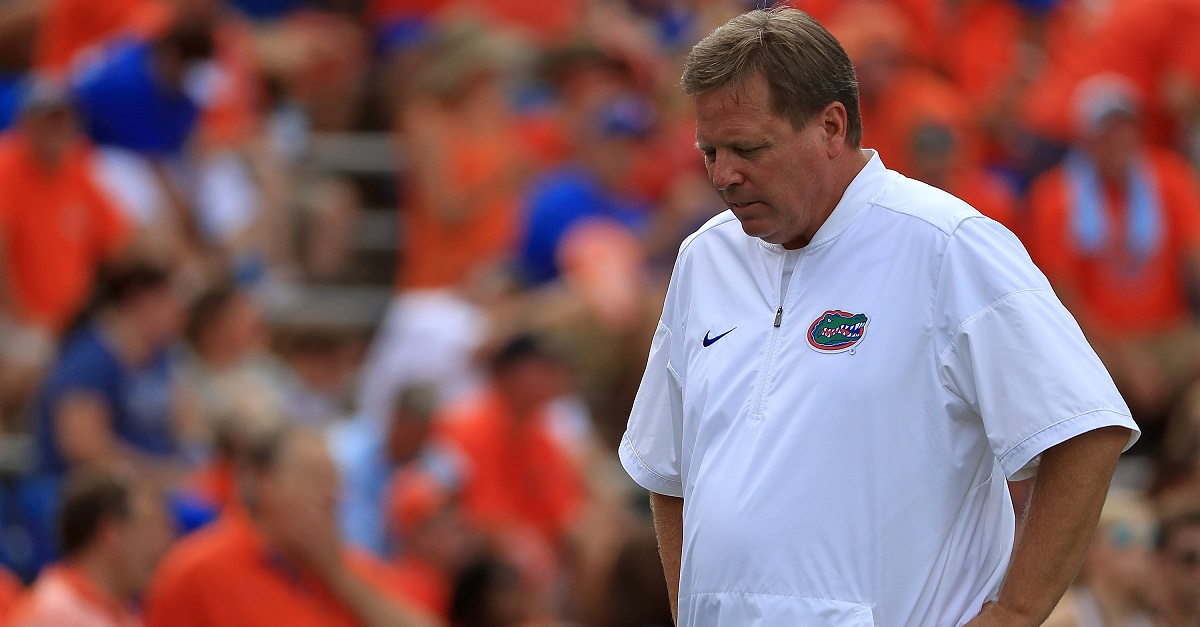 Mike Ehrmann/Getty Images
GAINESVILLE, FLORIDA - SEPTEMBER 10: Head coach Jim McElwain of the Florida Gators looks on during a game against the Kentucky Wildcats at Ben Hill Griffin Stadium on September 10, 2016 in Gainesville, Florida. (Photo by Mike Ehrmann/Getty Images)
Jim McElwain spoke to the media for the first time since the decision was made to postpone the Florida-LSU game from this past weekend. There were going to be a ton of questions surrounding Florida potentially "dodging" the LSU game since no decision has been made on when to make up the game.
RELATED: Clay Travis claims LSU and Florida are close on new game day
McElwain put any rumors to rest and put it all in perspective with his first comment on the matter of Hurricane Matthew.
RELATED: Florida-Georgia game could be moved to help UF-LSU rescheduling
So when you talk about the potential for a new date on this game and why it was postponed in the first place, don't tell your friends that it was because Florida was scared. That definitely is not the reason so keep it out of your conversations and your heads.