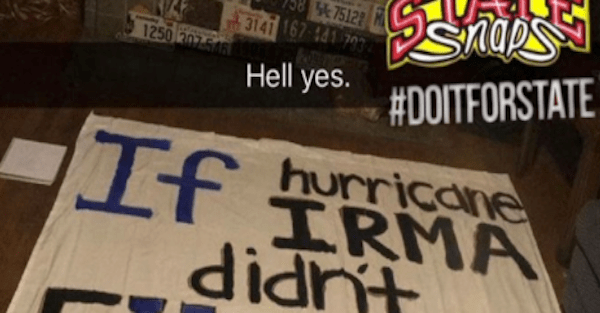 @ahmadblack35/Twitter
@ahmadblack35/Twitter
Kentucky fans are pretty riled up for this weekend's game against Florida with a shot to break their 30-game losing streak against the Gators. However, one fan has definitely gone way too far with a sign for the game:
That picture was found by former Florida safety Ahmad Black who came across it on someone else's Snapchat.
Apparently a devastating Category-5 hurricane that killed people and destroyed parts of the state is something to make fun of. Games were cancelled and people are still without power or even homes because of this hurricane. This is not a good look for Kentucky fans and hopefully this isn't allowed into the stadium or this person decides it wasn't the right sign to make after all.