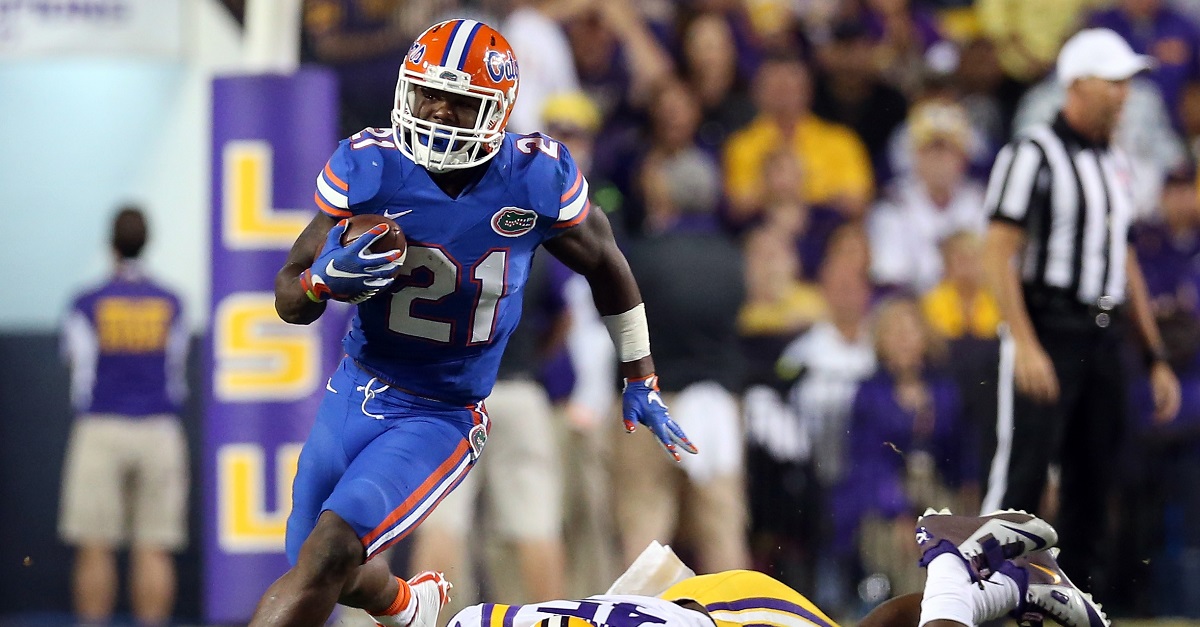 Chris Graythen/Getty Images
BATON ROUGE, LA - OCTOBER 17: Kelvin Taylor #21 of the Florida Gators runs past Deion Jones #45 of the LSU Tigers at Tiger Stadium on October 17, 2015 in Baton Rouge, Louisiana. (Photo by Chris Graythen/Getty Images)
There are plenty of reasons why Florida's game against LSU should be postponed or moved. Things like the impending Hurricane Matthew about to hit the state of Florida and the rain bands and winds that result from it could be bad for football. That's one of the reasons that Louisiana Senator David Vitter is throwing out as he implores Florida Governor Rick Scott — who doesn't control these things by the way — to move the big UF-LSU game this weekend.
RELATED: Final decision on Florida-LSU game to be made Thursday
There's a final decision that will be made on the game today at 3 p.m. and many people are calling for a game time change and even a change of venue for the game. Vitter sounds like he really wants the game to not only be postponed, but it almost sounds like he wants the game in Baton Rouge too.
He doesn't want Florida to end up on an ESPN segment? Really? That's your biggest concern with humans lives potentially in danger? C'mon man!