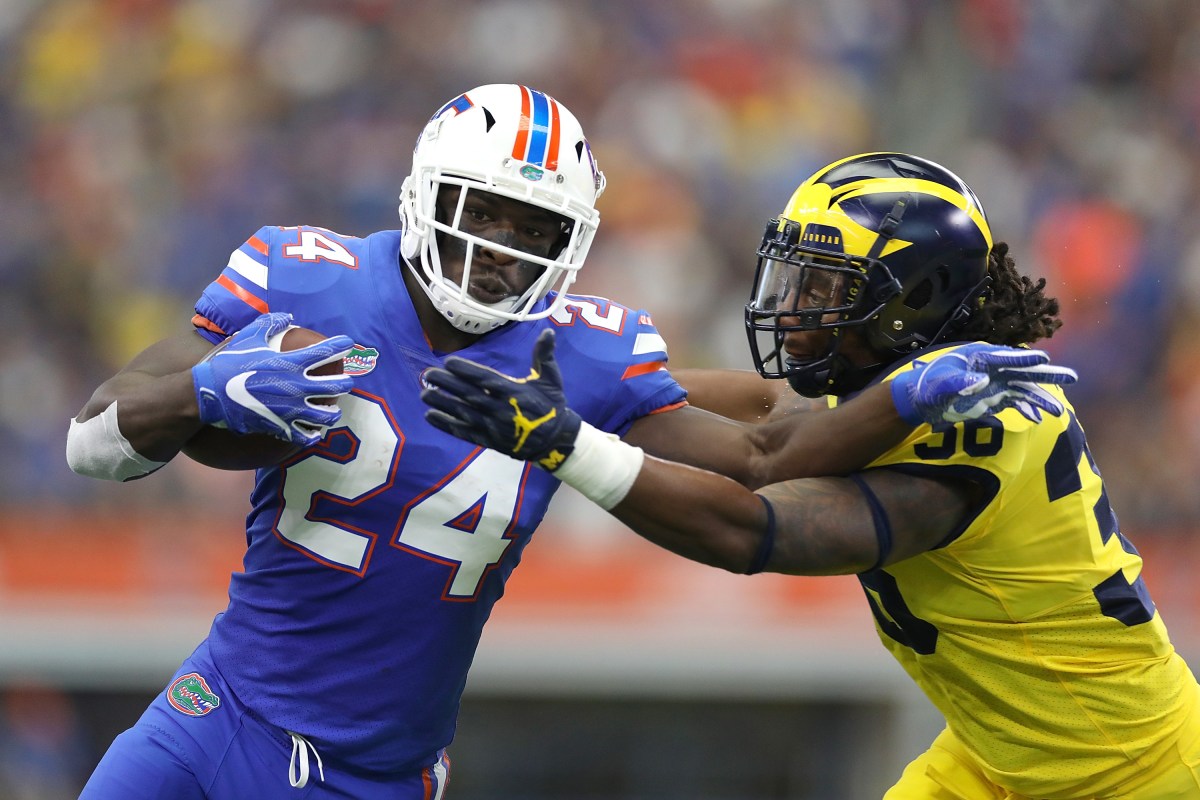 Ronald Martinez/Getty Images
ARLINGTON, TX - SEPTEMBER 02: Mark Thompson #24 of the Florida Gators holds off Devin Gil #36 of the Michigan Wolverines on a carry in the first half of a game at AT&T Stadium on September 2, 2017 in Arlington, Texas. (Photo by Ronald Martinez/Getty Images)
The Florida Gators are off to a rough start in the 2017 college football season after a 33-17 loss to No. 11 Michigan.
No matter the situation, losses are always tough to deal with. With that said, Florida senior running back Mark Thompson has taken exception to the way head coach Jim McElwain and staff used their quarterbacks in the season-opening contest.
For context, freshman Feleipe Franks started the game for Florida but he was pulled in favor of Notre Dame grad-transfer Malik Zaire. That had to have been a blow to the confidence to the young starting quarterback, but to make things better, Zaire didn't play much better.
Ultimately, Thompson told reporters that he believes the Gators should have stuck with Franks through thick and thin.
For what it's worth, as a team, Florida completed 14-of-26 passes for 181 yards and no touchdowns. Zaire 9-of-17 for only 106 yards and Franks was 5-of-9 for only 75 yards.
The Gators couldn't get anything going against the Wolverines through the air, and the run game wasn't much better. In fact, Florida only rushed for 11 yards as a team, so all-in-all, perhaps this wasn't just about the quarterbacks, though Thompson's point is a valid one.
There's an old saying in football that if you have two quarterbacks you really don't even have one, and that appeared to be the case this past weekend for Florida against a very good Michigan team.