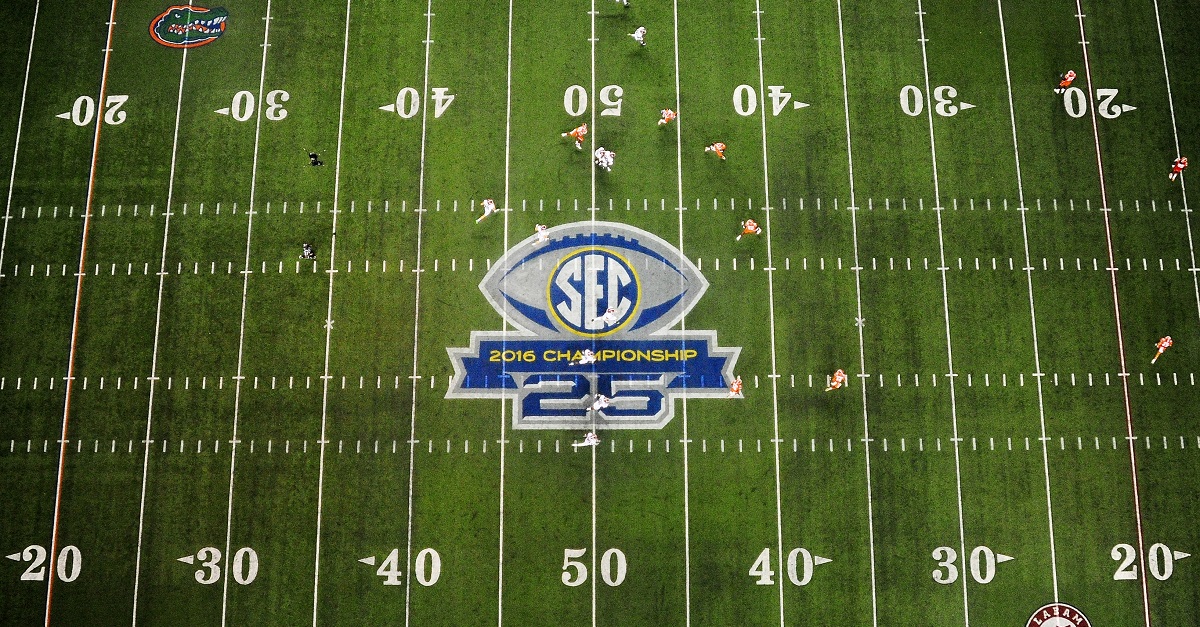 Scott Cunningham/Getty Images
ATLANTA, GA - DECEMBER 03: A general view during the SEC Championship game between the Florida Gators and the Alabama Crimson Tide at the Georgia Dome on December 3, 2016 in Atlanta, Georgia. (Photo by Scott Cunningham/Getty Images)
Florida running back Mark Thompson already had a run-in with the law back before the Georgia game. He was given a marijuana citation after originally being pulled over for not stopping at a stop sign. It seems he has trouble with the law as he is now being charged with a misdemeanor.
RELATED: Report adds clarity to announcement of suspended Florida player
It's unclear what his status will be going forward and the school or coach Jim McElwain has not yet given a statement. The junior finished the season with two touchdowns and 295 rushing yards on 66 attempts.