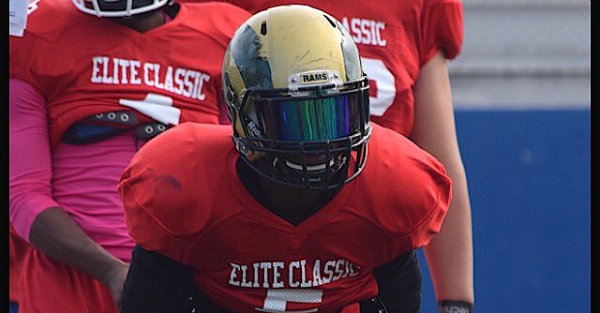 Twitter/@jrthompkins5
Florida State just picked up a four-star commitment from athlete Ronald Thompkins for the class of 2019. The No. 20 ranked athlete (by 247Sports) and top 200 recruit gave the Seminoles the top class recruiting for that cycle. It was previously Florida who stood atop those rankings with its five commits, but FSU now has a nation-leading seven of them in the class.
RELATED: Ronald Thompkins commits to FSU
While this is pretty early in the process, it's definitely something else that the Seminoles can brag about and hold over the Gators. Florida is still second early on for the class of 2019 and will surely be able to make up some ground once the focus turns there after the completion of the 2018 cycle. Here are the complete rankings where Georgia, LSU and Tennessee round out the top five.