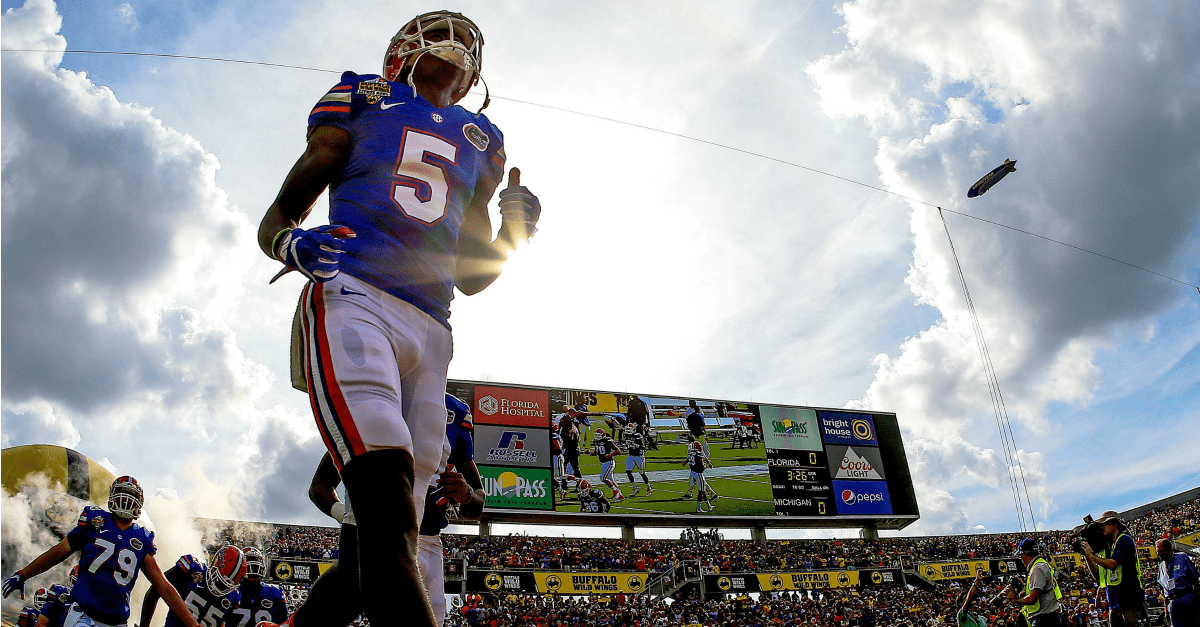 Florida outplayed everyone's expectations last year by winning the SEC East and going to the SEC Championship game. They ultimately lost to Alabama in that game and then Michigan in their bowl game as they were without the services of Will Grier since he was suspended for using an illegal supplement that's on the NCAA's banned substance list.
RELATED: Suspended Will Grier to transfer from Florida
One anonymous coach in Lindy's College Football Southeastern edition said that we shouldn't expect to see that kind of production again this year since the offensive unit is looking pretty depleted. He also doesn't think the Gators finish the season nearly as well as they did in 2015, but that's not entirely their fault.
"Florida won't be as good as last year. They might not finish as high as third. They lost their quarterback (Will Grier transferred). They grew with Grier last year, now they're back to Ground Zero. They don't have the same depth and numbers of potential explosive guys on both sides of the ball that they've had in the past. It's surprising, considering the state of Florida has so many skill position players. But a little bit of it is affected by the ebb and flow of FSU and Miami. If you look at history, those three schools trade back and forth, stockpiling elite players. In the last couple of years, it's been FSU."
RELATED: This is reportedly the reason Will Grier transferred
That same coach went on to say the defense will be OK, but not as good as last year. Obviously the losses of Vernon Hargreaves III, Keanu Neal, Brian Poole, Jonathan Bullard and Antonio Morrison will hurt this team greatly. However, the coach was convinced that coach McElwain will find a way to run the ball so that the defense looks good.
The publication has the Gators finishing the season No. 31 nationally and third in the SEC East.