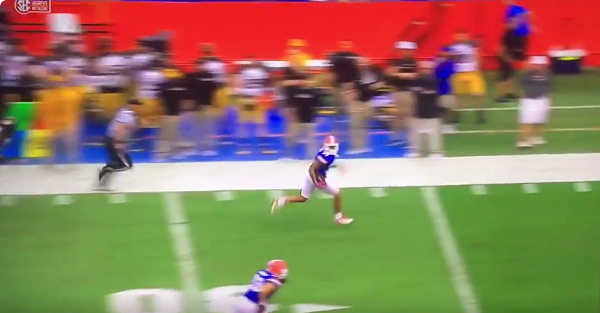 Twitter/@AllKindsWeather
Jalen Tabor and Quincy Wilson were looking for revenge on Missouri after they ruined Homecoming in 2014 and they certainly weren't going to let that happen this year. What's the best way to get in Mizzou's head and especially the quarterback's? Not only pick him off, but return those INTs for touchdowns.
And since Wilson is always competing with Tabor he decided he wasn't going to be outdone and he got a pick-six of his own for 78 yards!
The Gators were leading the Tigers 20-0 at halftime.