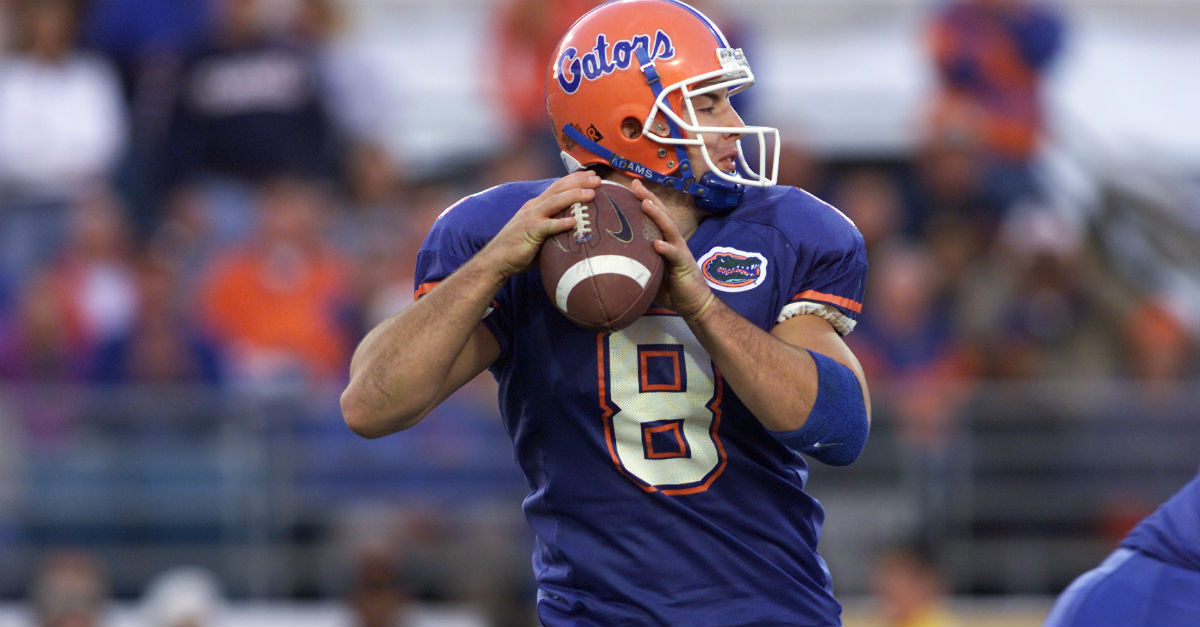 Warning: Some of this content has NSFW language.
If you're a Florida Gator fan, it's no secret that you're also a fan of quarterback Rex Grossman. The 2001 Heisman Trophy runner-up had over 9,000 yards along with 77 touchdowns during his career.
In his NFL career, he's gained a humorous reputation for throwing the ball deep when he doesn't necessarily have to. Like this, for instance.
He is also even mentioned in an Urban Dictionary term titled "unleash the dragon" — meaning Grossman saying "I'm going deep."
Use in a sentence, you ask? Why certainly. "Rex Grossman just had to unleash the dragon and throw an interception." Poetry.
Well someone on Twitter, @RyanAKohn, found this ingenious "F— it, I'm going deep" t-shirt logo.
Grossman actually saw the design from Twitter and said the design made his night.
We need these shirts made immediately.