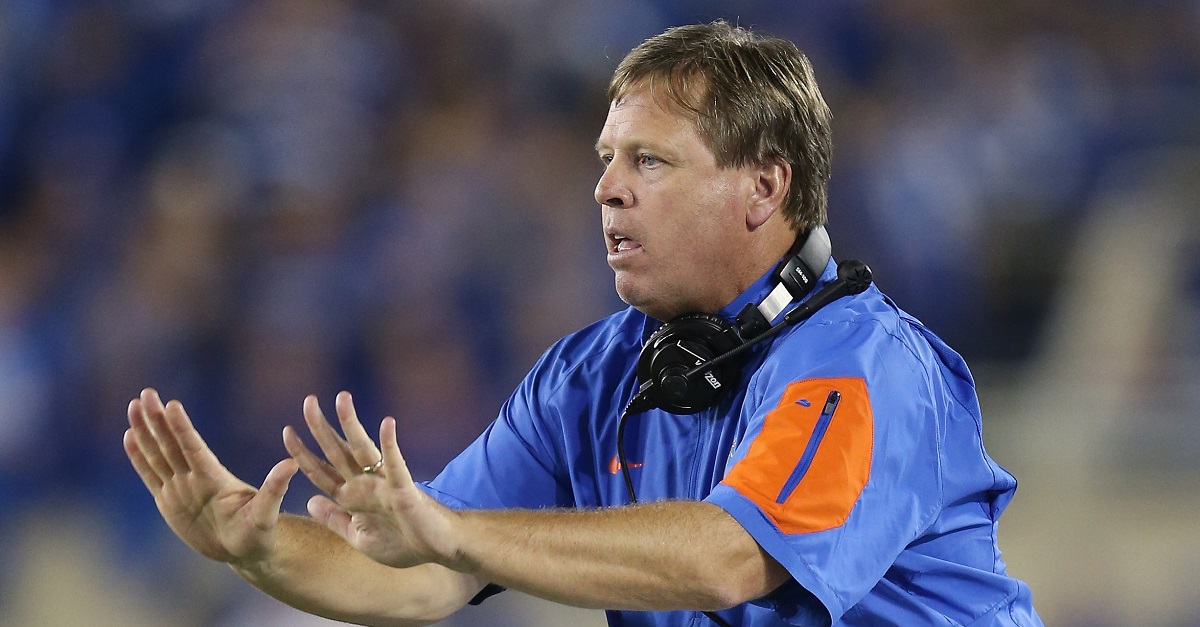 Andy Lyons/Getty Images
LEXINGTON, KY - SEPTEMBER 19: Jim McElwain the head coach of the Florida Gators gives instructions to his team against the Kentucky Wildcats at Commonwealth Stadium on September 19, 2015 in Lexington, Kentucky. (Photo by Andy Lyons/Getty Images)
Florida athletic director Scott Stricklin has released a statement in response to rumors and reports coming out that head football coach Jim McElwain has been talking with his agent about an agreement on his buyout from the school. Stricklin is now making it clear that none of that talk has taken place and there is no sort of agreement to get rid of McElwain after the Georgia game on Saturday.
"No one representing the University of Florida or our athletic department has had conversations with Coach McElwain or his representatives regarding a buyout of his contract. Our focus is on this great Florida-Georgia rivalry today in Jacksonville."
The initial report from Darren Heitner said that boosters are pooling money together to pay for McElwain's buyout and that he would be gone regardless of the outcome of the game. That seems to be false as of now, but of course the game still has to happen and something big could come out of that depending on the result.
The rivalry game is set for a 3:30 p.m. kickoff in Jacksonville, Fla.