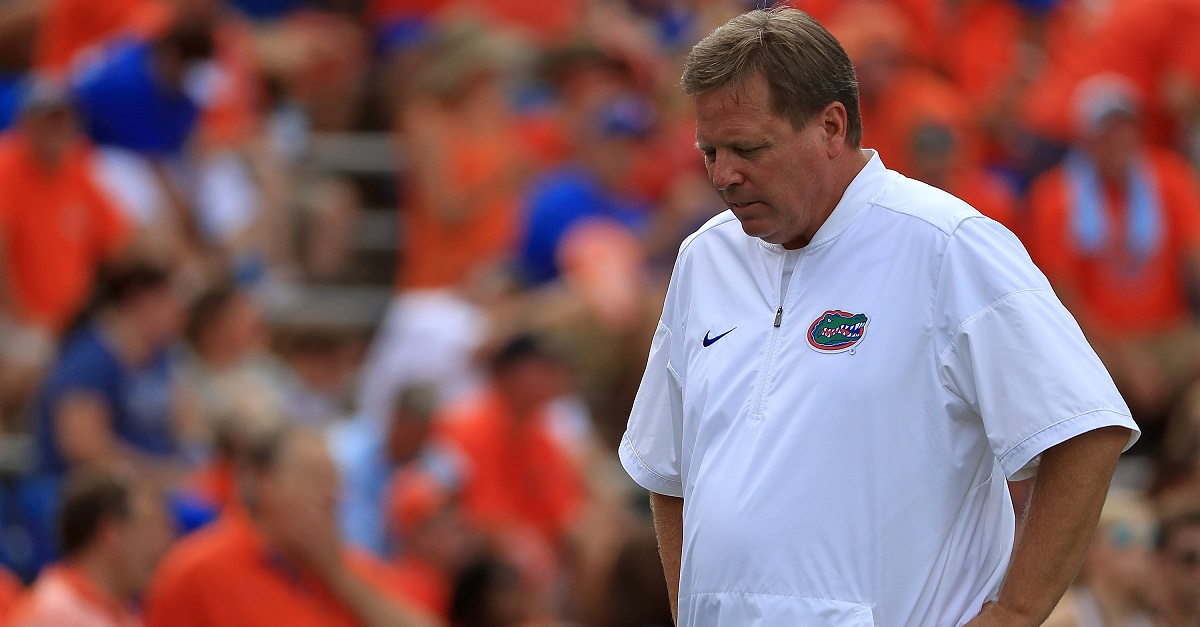 Mike Ehrmann/Getty Images
GAINESVILLE, FLORIDA - SEPTEMBER 10: Head coach Jim McElwain of the Florida Gators looks on during a game against the Kentucky Wildcats at Ben Hill Griffin Stadium on September 10, 2016 in Gainesville, Florida. (Photo by Mike Ehrmann/Getty Images)
Florida was expected to have a pretty good game against Michigan in Dallas Cowboys Stadium with a full roster available. However, it looks like the Gators will be down seven players as the team announced suspensions for each of them.
Those players are starting receiver Antonio Callaway, lineman Kadeem Telfort, defensive lineman Keivonnis Davis, defensive lineman Jordan Smith, linebacker James Houston IV and linebacker Ventrell Miller. Callaway's work load will have to be replaced by freshman James Robinson, sophomore Freddie Swain, sophomore Joshua Hammond and sophomore Tyrie Cleveland.
Here is a quote from coach Jim McElwain directly from the Gators' website:
"We have a small group of players that have made some choices that are extremely disappointing. Action has been taken – they have missed some practice and will miss the Michigan game. We will use this as a learning opportunity and we will have some players step up as we move forward."

It's not clear what caused the suspensions, but it can't be good for a coach to essentially be forced to suspend big name players like that for a huge game to open the season.