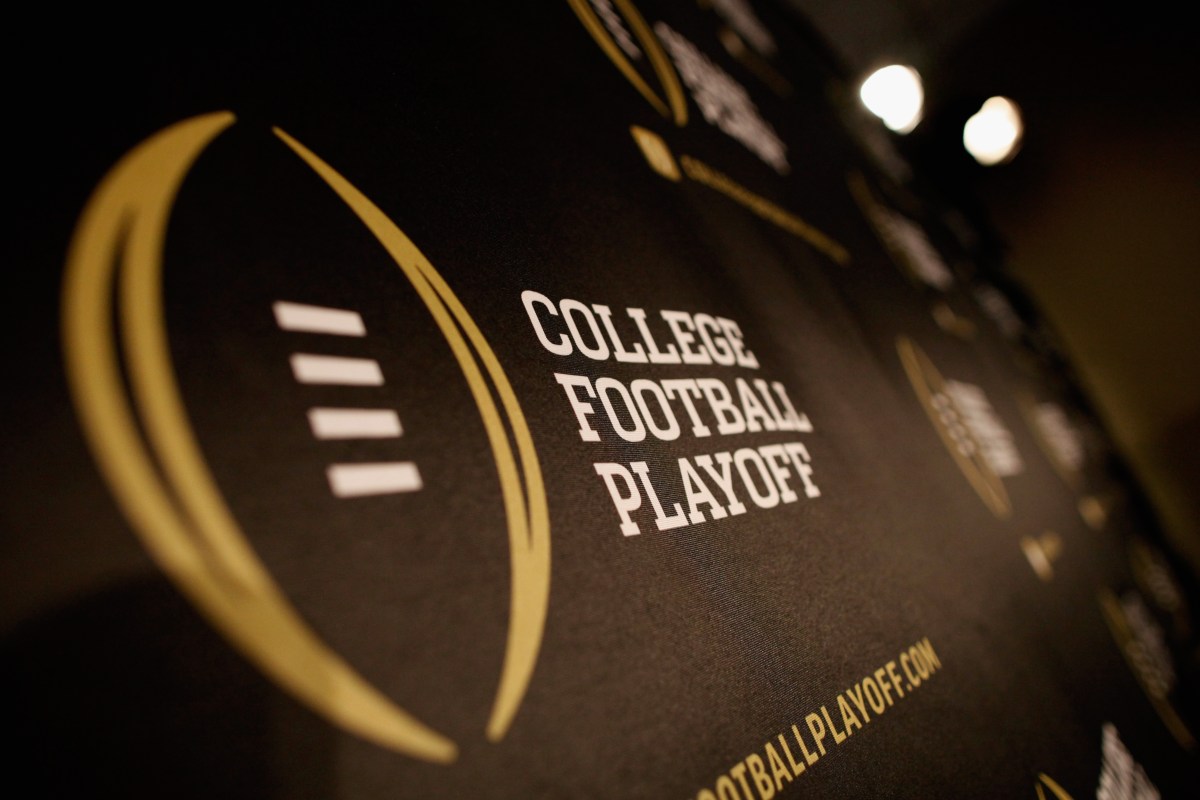 Tom Pennington/Getty Images
IRVING, TX - OCTOBER 16: A detail view of the College Football Playoff logo shown during a press conference on October 16, 2013 in Irving, Texas. Condoleezza Rice, Stanford University professor and former United States Secretary of State, was chosen to serve as one of the 13 members that will select four teams to compete in the first playoff at the end of the 2014 season. (Photo by Tom Pennington/Getty Images)
The SEC just churns out talent when it comes to defensive players and especially guys in the secondary. You could make up entire teams of the guys that the SEC has put into the league on defense and there's another crop of guys who are looking to get there again. Pro Football Focus rated these three SEC prospects and how they hold up against quarterbacks who throw their way.
RELATED: This incredible stat proves why Florida is the real "DBU"
It's not a surprise that Quincy Wilson is on the top of this list, but the fact that his number is so low is what's mind-boggling. 0.4 QB rating? I didn't even think that was possible six games into the season, but here we are with Florida's Quincy Wilson with that score after facing the SEC's best passing attack in Missouri and the other top two guys aren't even close.