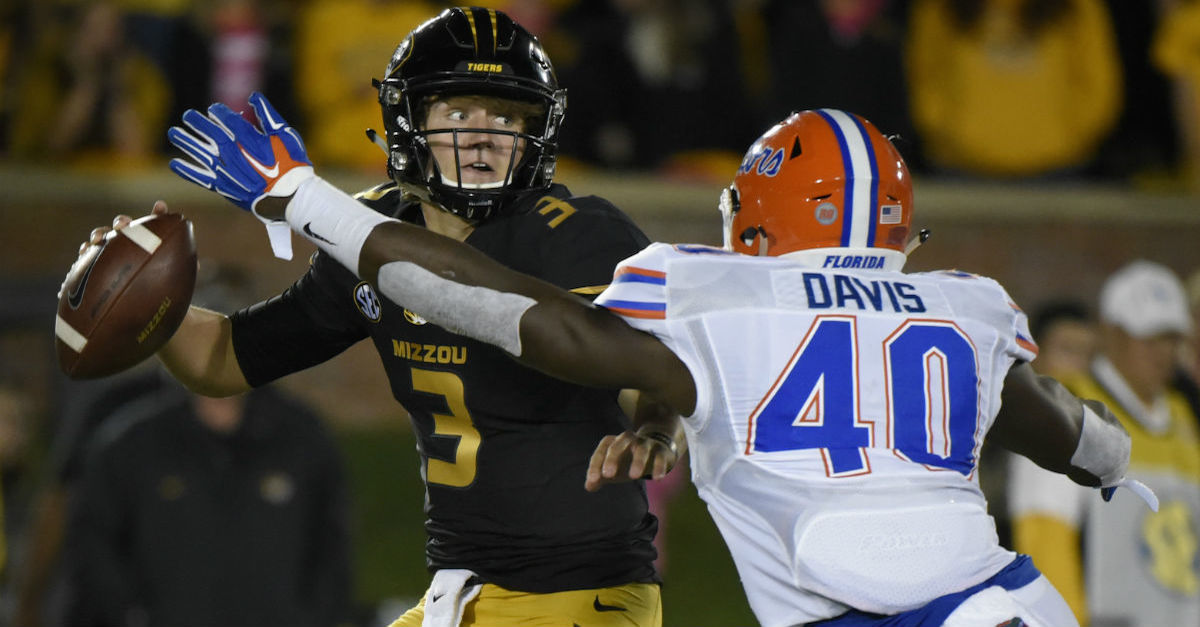 Ed Zurga/Getty Images
When Jarrad Davis was helped off the field against Missouri it looked like he had a pretty serious injury to his left leg. He was able to get an MRI pretty quickly after the game and rumors were that the injury wasn't too terrible.
RELATED: Florida gets some good news on Jarrad Davis' injury
While there are no breaks or fractures for Davis, there does seem to be a nasty ankle sprain.
With a bye week coming this weekend though, that might not be the worst thing that could have happened as he'll have an extra week to heal now.